Castle Town
(?)Community Member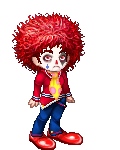 Posted: Tue, 11 Jun 2013 05:25:12 +0000
Please don't forget to <3 this thread. It means a lot.
3nodding
THE TRAILER IS OUT!
Video
Skip to 3:45
Gameplay Video!
Official Website.
Smash Bros. Wii-U and 3DS have been revealed at this years E3. After like what? 382495743 years. Some of the standard characters have been confirmed to reappear with a few new ones. The games looks less realistic like in Brawl and more cartoonish. Don't get me wrong though the graphics look great.
List of Confirmed Characters!
Mario




This was a given. I mean come guys it's mario. He looks really bad a** in the 3DS version. Can't wait to see his moves and color pallet!
Bowser



Bowser now stands more up right. Not sure how I feel about that. He looks like his Mario Party version so much now. Wonder how Giga Bowser will look.
Link




WOOO! He doesn't look like his Skyward Sword form! THAT CAN ONLY MEAN ONE THING!
Zelda won't either. It would suck if they plot twisted and took Zelda out completely LOL. He looks pretty cool and is shown using his spinning recovery move a lot in the trailer. Even KO-ing a few with it.
Donkey Kong




Another given. He's been around since the first one. Saw him doing his famous spinning recovery and I cried a bit. Donkey Kong everybody!
Samus




The only one shown doing a Final Smash in the trailer. Her giant laser beam is shown to return and you all know what happens after she uses it right?!?! Zero Suit Samus! but she hasn't been confirmed yet.
emo
Pikachu




Looking like his X and Y self VERY much. I'm excited to play as him. He still has his Thunder move where lightning comes down from above his head. LOOKS SPAMABLE!
Kirby




This little pink ball of unicorn poop is back! and his copy abilities are back with it. He's like the only character that has looked the same since the first installment.
rofl
His gf Jigglypuff hasn't been confirmed but there is still time!
Fox




Although confirmed not much was shown for fox except him getting his a** handed to him by everyone.
lol
I think he may have been included since he's a veteran of the 4th degree!
Pit


METAKNIGHT RIVAL! LOL Pit is shown to use his flying power in the trailer so it's cool that some can still fly! I think more from his franchise will be announced in time! The waiting game! I hate it.
gonk
Megaman

The character everyone has been waiting for! I'm surprised to see him in this installment. He sort of takes Sonic's place in this one unless they confirm Sonic later on. He's shown to have quite a few power ups at his disposal like his Metal Blade, Crash Bomber(Like Snake's Down B move in Brawl), Leaf Shield, Hard Knuckle, Slash Claws, Spark Shock, Super Arm(for his grabs), Flame Sword, and the almighty Flame Burst for a down smash!
Animal Crossing Villager

This choice took me by surprise but I'm glad they decided to get Animal Crossing in the franchise! I hope they make a girl version since more girls probably play Animal Crossing than boys anyway. He's shown using a net to catch Mario while he was fighting. Trololol Some of his other moves include digging the space below a character and causing them to be stuck like a pitfall, tripping into the other characters and falling on them while holding a plant(....),

using a balloon hat to fly, Dropping bowling balls on other characters, grabbing energy projectiles with his BARE HANDS LOLWTF?!?! and storing it in his pocket, and chopping down a random tree that hits opponents.
Wii Fit Trainer...

Alright so this looks cray I know I know. Not exactly sure why Nintendo decided to troll us like this but this is another newcomer. LOL SHE PROLLY BE MY MAIN! She looks pretty bad a** in the trailer. I like her final Smash, she like stands in the air and all these colored clones come out and charge at everyone... I'm guessing Wii Fit was bigger in Japan than it was in America cuz... well yeah.
emotion_donotwant
Here is a list of some of the most popular characters being speculated for Smash Bros. 4
Rosalina

Being a very important role(Even more important than Peach) in Super Mario Galaxy, Rosalina is a shoe in for Smash Bros.4! She could use her rod to beat the crap out of her opponents and maybe even fly!
Daisy

Probably the longest character ever sought after. She's been wanted since Melee and I feel like it's her time. After all you can't skip one princess to get to the next. I don't see why they can't add both but it is clear that she isn't as important in the games as Rosalina. I think she could use sports for attacks and maybe a flower final smash!
Waluigi

With the inclusion of Wario in Brawl there is little doubt that Waluigi will be included in the next game. He was an assist trophy with a tennis racket that stomped people in to the ground until finally landing a super whack! He's already kicked our assed in the previous game so why not in the next as a playable character?
rofl
Dixie Kong

A female monkey! Of course! LOL She'd make a good clone of Diddy Kong since they both do the same thing in their own games but with her own twist!
Krystal

Probably a tie for longest sought after with Daisy. Although she was in her games before Daisy became a staple for Mario so she probably wins. I personally think having more female characters is important for the next smash bros. Krystal could use a gun and her staff to fight. Her fighting could be similar to Zero Suit Samus since she's like the furry version of her anyway.
Zoroark

Personally I feel like this has died down a bit since the announcement of X and Y but it was a big one when Gen 5. first started! He looks very similar to Lucario so many thought he would replace him as he did Mewtwo but I think a Plot twist may be in order...
Mewtwo + Newform

I say why not bring back mewtwo and give him his new form as a transformation like Zelda and Pokemon Trainer! He could be the first character to skip an installment of smash bros only to appear in the next! For those of you who don't know what I mean, Mewtwo was in Melee but not Brawl. He seems like a good candidate for Smash Bros. 4!
Toon Zelda and Tetra

With The WindWaker getting an HD remake it wouldn't be surprising to see these two paired together in the next installment of Smash Bros. Zelda would transform into Tetra like her normal counterpart would do for Sheik. The final smash could be a Toon version of the light arrow!
Groose

I'm not really sure what he'd do but fans of Smash Bros and Zelda have been demanding for Groose to be in the next installment. I can already hear his taunts being spammed over wifi.
Ridley

He doesn't seem like the usual candidate for a playable character but things have changed. Just look at Charizard. Fans of Metroid have been pleading for this guy since the first installment. At least he was made a boss in Brawl but I think that may be the best they can do for now but who knows.
Palutena

Since the release of Kid Icarus: Uprising players have been wanting to see Palutena in a Smash game. She has a really good chance of being in it since she was Pit's Final Smash in Brawl. She'd be a great new playable female if you ask me.
Magnus

Another that has been wanted since Kid icarus: Uprising. I feel like he was created just to have more characters represent the KI franchise in the next Smash Bros.
Phosphora

Kind of an odd choice but it's possible. She could use electric attacks to hit her opponents and be really really fast. Maybe... a clone of Pikachu? LOOOOL
Chrom

The new lead for Fire Emblem will most likely replace Ike. Looks pretty bad a** to me. o 3 o;;
Lucina

Another great female character that would fit in well with the series. She's a good partner combo with Chrom and she looks a lot like Marth.
Megaman ( Confirmed )

While he was sought after since the beginning it wasn't until Sonic was let in that the biggest uproar was caused. Fans have been dying for this guy to be included. He would make a good Samus clone!
Bomberman

Nintendo included Ice Climbers as a nod to their older franchises and fans have wanted more ever since. Many have speculated that he would lay bombs like Solid Snake does in Brawl.
Sora

A character that didn't quite make sense when fans first started wanting him but with the release of Dream Drop Distance on the 3DS I wouldn't be surprised if Nintendo managed to pull this off. He would be like Sonic was in Brawl. JUST ONE, NO MORE.
emotion_donotwant
Knuckles

Speaking of Sonic! Many have wanted more from his franchise as well. The Mario and Sonic at the Olympic Games may be the bridge we're looking for people! He could do... all of his usual Knuckles stuff like fly and climb.
Tails

Another main character from Sonic! He'd be a great playable character with his flying abilities. I'd see him being quit weak or maybe using a gun of some sort.
Shadow

Probably the most speculated one since he was an assist trophy in Brawl. He could easily be a slower but more powerful clone of Sonic that ROLLER BLADES!
Amy

This doesn't seem likely but it is possible. I think it would be awesome to run around with a giant hammer and beat the living hell out of all the other Sonic characters. Finally some pay back.
Geno

Not sure who Geno is but I'm pretty sure he's from Super Mario RPG. He's one of those old characters that people want to reboot but I'm still not very sure about it. xd
Takamaru

Seizou
Nintendo has brought out old and long forgotten characters such as Game & Watch and R.O.B., so why not Takamaru? He only had one game on the Famicom, but he has been recently appeared and mentioned in recent games such as Samurai Warriors 3 and Nintendoland.
Not very sure about this one but I've heard of it before. It seems really old though.
Lloyd

Seizou
Lloyd would be a perfect Namco-Bandai candidate for Smash Bros. since they are working on the game. Also, the majority of the games he's been in has been on Nintendo consoles.
Yeah I think I saw this guy in a Smash Bros. Flash game. He looks pretty cool I guess.
Little Mac

Mathew Mii
He made a recent appearance in the Wii Punch Out game, so why not add him as a real character? Giga Mac can be his final smash
I can't believe I forgot this guy. He's even an assist trophy in Brawl. He'd be a great addition!
If you have any other ideas please share and if they sound good I'll add them to the list!
3nodding