avarcoe1
(?)Community Member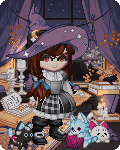 Posted: Sat, 08 Dec 2012 04:20:35 +0000
*avarcoe1
* A Frozen Family Holiday Dinner
* Entry # 1

My father's sister, my aunt, is a notoriously difficult person. If you say the sky is blue, she'll say that it's grey. If you say that something is salty, she'll say it is not salty enough, and put more in. In short, she is hard to please. My Mom and I have a game that we play with her - whoever catches her saying the most contrary things (which you must remember and then be able to repeat), can win a prize.

Several years ago, my aunt decided to host Christmas dinner at her house. This is not a very good thing because she not only is a pretty bad cook, but she doesn't believe I am allergic to something that I am allergic to and insists on putting it in things in the meal...she seems to believe you can overcome an allergy with good character (apparently I am exceptionally bad...). So, my parents and I arrive at my aunt's home, meeting my 90 some year old aunt and uncle to sit down to the holiday feast. That year, due to being a poor college student, I had painted boxes as Christmas presents and put candy in them. I was actually pretty pleased with my presents, although I am definitely not Martha Stewart. My aunt is in full chaos mode - freaking out in the kitchen, some things are not cooked, some things are over cooked, etc. My Mom and I are expected to fix it, which we do to the best of our ability.

We sit down to dinner and my aunt announces that she forgot something. Back into the kitchen she goes and then into the freezer. A few moments more and she is back with a bowl, which she sets down near me saying that since I have an "allergy," she purposefully picked up an item that she knows I love, as well as something that my great aunt enjoys.

I look in the dish. It's shrimp. Frozen, uncooked shrimp. Really. I put two on my plate. My great aunt does the same, as does my father. A few minutes pass by and my aunt is waiting for me to eat them. I say, don't they need to be cooked? Of course, I am wrong, they are already cooked (and yet so NOT pink) and I just need to wait a few minutes before I eat them. My great aunt leans over and says to me, they are frozen, what do we do? I carefully begin to steal frozen, uncooked shrimp off my great aunt and my father's plates. My Mom, watching what I am doing, keeps distracting my aunt with random stories and questions, so I can keep taking them out of the bowl and hiding them in the paper napkin on my lap.

At the end of dinner, I offer to clear the table and manage to hide the pile of shrimp in the garbage. My aunt asks me how I enjoyed them. I lie and say they were great, what a very nice gesture to accommodate my "allergy." In case you are wondering, this is the last time we had Christmas dinner at my aunt's home, at least the last time it was cooked by her - my Mother and I have brought fully cooked dinner to her house for holidays, usually saying that we know how busy she is and we'd like to make dinner for her.

By the way, my aunt called me up to thank me for that Christmas present. She asked if I made it myself. I said yes, thinking I had pleased her. She said, thank god, because she was afraid I had paid money for it!