Erin puppy
(?)Community Member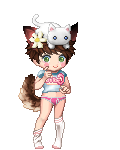 Posted: Tue, 01 May 2012 03:37:53 +0000
EDIT:
OKAY
I finally found out how to 'clone' the screens.
of course now my laptop is at a lower resolution, because the cintiq has a lower resolution. I'm guessing there's not way to have my high resolution while still mirroring the screens, huh?
I guess at some point when i feel more comfortable with it, i will just extend the screen so that my laptop won't look stupid, and I'll just move drawing programs over to the cintiq screen.

now i just wish i could fix my pen because it's not, whatever that word is... it doesn't match up with the mouse on screen. i cant figure out how to align it cause i can't find any program files for my cintiq. pls help sad

-----------------------------------------------------------------------------------------------------------------------------------

ooookay so I got this wacom cintiq DTI-520 15" (i know it's discontinued or whatever) but i got it okay. and I'm trying to hook it up and I have no idea what I'm doing. i tried looking up a user manual online and attempted to follow.
i am to the point where I have it all hooked up and sometimes my screen appears on it, and then the computer makes that 'ba-dum' sound and it goes black, then it makes the 'ba-dum' sound a lot more and every time it does that the screen seems to work and then go black. it's like they're fighting. my comptuer told me that it doesn't recognize the USB drive. I have tried alternate USB ports and I can't find the USB device listed under 'my computer'. It said that it installed, but it's just being weird now. help is appreciated.
i have a toshiba satellite laptop.

eg: the cintiq screen is black right now...9:36pm
the computer starts going 'ba-dum' a lot, and the cintiq shows my monitor.. then goes black.. 9:37pm
and this continues.