Eliae Darr
(?)Community Member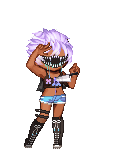 Shirtless Guildswoman
7,450 Points
100

200
Posted: Wed, 25 Apr 2012 01:16:27 +0000
So, I'm having what I'd like to call an "interesting problem" with my laptop's DVD-RW drive; simply put, Windows Vista registers its existence and it reads CDs... but only if they're blank. Any time I try to put in a disc that has anything stored on it- regardless of how much or little is there- it simply will not register the disc's existence.

This is terribly frustrating to me, as I burned two discs earlier today- one for Arch Linux, and another for GParted, as I'm wanting to reformat part of a second drive that I have that is currently unavailable to me due to its prior formatting not working properly. However, the fact that my drive can't read the Live CD (nor do I have any flash drives available) makes this utterly impossible right now.

So, my question for you is: Do any of you know of a way to fix this without replacing the drive?

Before anyone starts telling me to look up information regarding this, yes I have done some research myself, and what I could find was saying that the only way to fix the issue is to replace it. Being aware of this, I'm not hopeful for answers, but any that can be offered would be much appreciated.

A few pieces of extra information:
I rarely use my DVD drive, as the few games I play have been installed through downloaders instead of discs. I also don't watch movies on my laptop, nor have I used any audio CD's with the drive for quite some time (several months, at the least).
Aside from today, the most recent time that it was used was in March, when I tried to install from a hard copy of The Sims 3: Night Life. The DVD did not read at that time, but I didn't think much about it at the time, as I simply started downloading it once the game was registered with EA. This was also the first time I can recall experiencing this issue.
The discs I burned today are readable by my girlfriend's computer- as is The Sims 3: Night Life- so I know they were burned correctly.
I also have Ubuntu 11.10 installed on a second hard drive, but I have yet to check if the error persists on it as well. If I do it soon, I will likely update this post to contain any additional information I can offer then.
I don't know if this is of any importance, but I also used a Third-Party image burner called "ImgBurn" to burn an Ubuntu 11.10 Live CD to install it onto my secondary drive back in February. The DVD drive worked fine for that install, but it wasn't until March that I used the drive again (see second point).
Also, more detailed specs regarding my computer:


Make & Model: HP Pavilion dv7 Notebook (dv7-1240us)
Operating System: Windows Vista Home Premium 64-Bit SP2
CPU: AMD Turion X2 Dual-Core Mobile RM-72 (2.1GHz)
RAM: 4GB DDR2
DVD Drive: Optiarc DVD RW AD-7561S
If any additional information is requested or needed, I will supply it as soon as I can.