Adulteraisin
(?)Community Member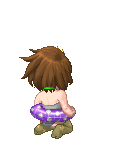 Business Fairy
7,400 Points
100

200
Posted: Wed, 06 Feb 2013 02:16:21 +0000
The rose in spring
If you are looking for something with that much power, then you are better off with a desktop. Something like that will be tremendously pricey.
You're right. Desktops are much more powerful and more economical sense. But I can't take that desktop from room to room or location to location at will. I've been sitting at a desk for 14 years. If I wanted to keep sitting at a desk, then I wouldn't have thought about getting a laptop. Short Answer: I'd like to sit in the recliner with a PC in my lap while I watch the New girl on TV. And a laptop with an i7 might not be as powerful as it's tower counterpart, but it should be sufficient enough to run any non-gaming or emulator programs I have.
Lanackse-Kanvae
The reason we're asking what you're going to use it for is because there's no use recommending a sports car if you need a 4x4 or a small run around.

You'll either get your a** stuck halfway up a carn or you'll have wasted a lot of money on a V12 you're not going to use (not to imagine the insane insurance/tax/petrol costs).
And? Computers are big purchases...
I bought my last computer 7 years ago, and I've hated it for 6 and a half years for being too much of a piece of s**t because I decided to keep my budget at $400-$500. So I thought that if I aimed abit higher at a highish-spec'd piece of machinery, that maybe I wouldn't feel held back by my machine until its atleast 3 years old. And no... I don't plan on using the full power of an i7 even 99% of the time, but I both need and want the option to use it if or when I need it.
If I go for a cheaper i3 PC, it can easily satisfy 95% of my needs, but if I wanna run a PS2 emulator, or something hardware demanding then I don't have the option to without buying another machine with the hardware necessary for it. I'm mostly just a heavy internet-user and not a PC gamer, but I don't want my options to be held back by being cheaper on my PC budget.
L33t Mule Pants
I do not think OP wants to see people arguing on her thread once she returns. Please take it to PM. sad
To be honest, I encourage it. Even if the argument isn't related to my interests, I like having the freedom to post what I want, when and where I want for any reason, and I expect the same for other people as well. And its not like an un-constructive post effects anything. It can be skipped in a scroll of a mouse wheel.
____________________________________________
Now that I got responses out of the way, here are my thoughts on what I want. I don't want the most powerful machine on the planet. I don't want to get into PC customizing or brag about my specs. I'm not a PC gamer, though I'd like the option to try things like console emulation or a few block buster PC titles, even though my main focus in a PC is just having Firefox open. Even if any of you think its a waste of money to get an i7 when an i3 or i5 is enough, I would still be held back if I think I may ever need four cores in the future, because I'm going to be using the same machine for atleast the next three years. And much like said above in a response, I've had my PC since 2006, and have hated it since I found out that it couldn't run F.E.A.R, Bioshock, or Tomb Raider legend. I didn't need to play those games, but I do need the ability to play them. And the only reason I'm not thinking about what desktop I should get is because being confined to a desk just for a little bit more power that I really don't need , until the next time I need a computer, which might not be for many years, is really not appealing to me.
So basically I' saying portable i7 is a must. And I need just only 6GB of RAM, but its hard to find laptops that have more than 4GB, and less than 8GB, so I just went with 8GB.

Thank you for the suggestions sofar. The N76VJ and Envy DV7 are my favorite choices sofar, still always open to more options.