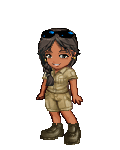 Posted: Fri, 26 Sep 2008 00:35:08 +0000
This week's top news...

New evolving item:

Captain Ara's Nestegg!
Inari's Bead has reached its final stage of evolution!
New evolutions from Death Whisper, Enchanted Book, Gimpi and Yama no Tamago.
With Timmy out of the picture, Dr. Singh seeks a new sidekick...

Read on for all the exciting info!
Dr. Singh:
Welcome to the Evolving Item Report! I'm Dr. Singh, and I'm here with some pretty exciting news. As you can see, I'm trying out a new co-host this week: Jeff, the Friendly Mammal! You may recognize Jeff from his old TV show, Jeff & Pals. Welcome to the show, Jeff!
...Jeff? Hello?
Jeff:

Yeah? So do I get the job?
Dr. Singh:
You're on the show right now, Jeff. We're on the air.
Jeff:

Far out. Just tell me when we're gonna get started. I'm gonna be sleeping one off real quick.
Dr. Singh:
I think we're pretty much starting right now, Jeff.
Jeff:

Great, yeah. Just wake me up whenever.
Dr. Singh:
Um, sure. Anyway, we've got some fantastic news this week: all you high-seas adventurers will be thrilled to learn that we have a brand-new evolving item:
Captain Ara's Nestegg
! Since this was recovered from a ruined pirate ship found on a far-off island, I'm guessing it's going to hatch into a loyal companion for all those long sea voyages.
Jeff:

Ugh... feelin' a little seasick myself. Gotta lie down for a sec.
Dr. Singh:
Stay with us, Jeff, we've got more big, big news:
Inari's Bead
is reaching its final stage of evolution! Owners of first-generation Beads will now be able to access each and every glorious form of one of our most popular items. Wait till you get a load of the amazing new final poses, and-- Jeff! Put that flask away! You're on national television!
Jeff:

Just need a little sip of the ol' medicine. Hair of the dog that bit me, right? Want a taste?
Dr. Singh:
No! We're trying to do a show here. In other news, four items are evolving this week: the ever-creepy
Death Whisper
is yet more terrifying, and I think it's starting to smell. The
Enchanted Book
is truly a fairytale come to life, and it just seems to get more beautiful every week. The powerful mountain spirits of the
Yama no Tamago
are stirring again, bringing out some very interesting developments, and poor little
Gimpi
is starting to show signs of growing up.
Jeff:

Can I get paid in Cash? I've got this tax thing going on, and--
Dr. Singh:
For heaven's sake, Jeff, we're still doing the show! Anyway, speaking of Cash, I was just going to tell everyone that Flynn has all these items in stock at the
Gaia Cash Shop
, including the brand-new
Captain Ara's Nestegg
!
Get Gaia Cash cards at Target, 7-11, Rite Aid and Wal-Mart stores nationwide, or order Cash online. Learn more.
Dr. Singh:
Well, that's it for this week, everybody... thanks for the help, Jeff... I'm not sure you're quite right for the program, but we'll be in touch.
Jeff:

Yeah, awesome. Say, I'm havin' some problems with the ol'... license situation. You know how it is. Do you think I could get a lift home, Dr. Sting?
Dr. Singh:
Singh.
Jeff:

My voice is a little rusty, but I could try to belt one out... * Dance and sing / Smile and wink / Get your old friend Jeff a drink... *
Dr. Singh:
I think it's time to wrap this up. Don't forget to
vote in our poll
and let us know which items you liked!