JD-Ayane
(?)Community Member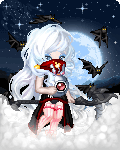 Posted: Mon, 11 Mar 2013 01:20:01 +0000
Here is the situation! Authors surely know the problem - your head is full of ideas but your time is limited and you have to choose the project you want to work on. After studying at university and working for all kinds of companies I finally admitted to myself that office work is not for me and I want to get back to my career as artist. In the past I published several comic books and during my university time did some IRL commissions on the side (which meant juggling 2 to 3 jobs from time to time), so I was not completely out of the business. Right now I am considering concentrating on my career as an illustrator but doing comics is like a drug I can´t kick (though my problem with drugs concerns only caffein
mrgreen
) and would like to do a webcomic "on the side". I think of it as a great stress relief and a good way to promote my other stuff.
So the question is what story to do... While working for publishers I developed several project ideas that are dear to me, for which I have character designs, plots and even comic pages all ready (ranging from 10 to 30 pages). But I have real real REAL trouble deciding which to do as each one has its merits and each one differs from the others a lot. Perhaps you could help me decide?
As a reader, which of the following stories you would like to read?
Story 1
:
A comedy in which a Japanese guy comes to Europe as an exchange student and ends up in a household of manga and anime fanatics. The story deals with his everyday live and his relationships with the family daughters - while one is a socially awkward, the other one is batsh*t crazy. (By the way,
here
a page for the project that I did 3 years ago... I will have to re-do all the pages as am not content with it anymore and my style changed with time... And yeah, the text is in German...)
Story 2
:
A historic yaoi based in imperial Russia of the late part of the 19th century dealing with the forbidden relationship between the brother of Cathrine Dolgorukov (long-time mistress of the Tsar and his morganatic wife) and his servant (who gets involuntarily involved in one of assassination attempts on the Tsar).
Story 3
:
This one is a bit hard to describe. It is a sequel to a project I did for one of my publishers where an angel of death falls in love with a human boy (and tries to save him) and where the boy sacrifices his own life in order to save the angel. The sequel deals with his afterlife where (due to the strange factors of his death) he is reborn with the force of either save or destroy the universe.
(By the way,
here
is the cover. In case you are wondering, I have the permission of my publisher to do a sequel as a webcomic, so no legal problems here.)
__________________________________________________________________________________
As you see, the stories differ quite a lot from one another. And while every one of them has its difficulties (for example the third story has to be told in a way that those who did not read the original comic know what happened while those who did read are not bored to death) all of research that goes into the stories is already done. For the first story I could use the knowledge I acquired in my Japanese studies while the second story is easy for me to do due to me being half Russian and speaking the language freely.
PS: Sorry for my weird English. It is neither my first language nor second but third and I sometimes tend to mix it up with other two.