hisoka hxh
(?)Community Member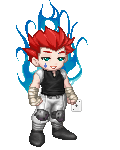 Posted: Thu, 03 Oct 2013 18:44:00 +0000
Ophelianime
hisoka hxh
sorry if i'm going to sound rude, but i don't mean to offend.
That's ok. I wouldn't have put up this forum if I couldn't tell the difference between constructive criticism and being picked on. And I can tell you're just giving an honest critique
hisoka hxh
1)the new pages are ok, not bad since we got to see more background characters other than the main girl.
She's about to get lots more character action, so hang in there
hisoka hxh
2)the story is not getting anywhere at the moment, i feel things should go a bit faster.
I think you might be right, I may have started this thing out too slowly. Of course, fixing that would require a complete re-do of the first few chapters at least. Do you think it would be worth it?
hisoka hxh
3)this goes to the artist: the foldings of clothes on the waitress looked unnatural. and the movement + some poses of the characters from time to time looked too staged. Finally, all the girls have the same face.
I noticed the face thing too. I'll pass that along
hisoka hxh
4)the theme is still too light-hearted. it should be darker since anyone trapped in an alien setting would constantly freaking out, unless the girl has an extremely-care-free personality. Care-free is a good trait usually for male characters. if you apply that personality on attractive female leads....well, there are only a handfull of examples out there, but some readers might take it in the wrong context (pretty minus a brain).
When you say, "darker" and "freaking out," do you mean that she should be experiencing more psychological trauma? I think I could do that, and it would require only a few minor re-dos. I certainly don't want her to appear to care-free, and I definitely don't want her to appear brainless. What I was thinking is that she's the kind of person who suppresses her worry when she feels she can't do anything about it, so she can focus on what she can get through. But perhaps that isn't showing very well
hisoka hxh
good luck and keep up the good work.
Thank you for pointing out my weak spots. I'm thinking of whipping together an alternate beginning for the story, would you be willing to be a sounding board?
don't re-do the whole thing. what you can do is to keep the pace a bit faster in the new chapters. pacing in stories does not have to be consistent, most popular manga out there have different pace from time to time.
about "darker", i was thinking maybe you should throw in some evil in this world. everyone is just too nice in the story. about "freaking out", you might want to show her "worrying" most of the time; again, her face is just too "happy".
as for the alternate beginning, that sounds great. you can actaully introduce a male version of the protagonist (maybe from a different time-line) that faces the same situation. and eventually putting your two protagonists together in one setting.
and yes, i can give you advices from the best of my ability for your projects.
at the meantime, i will also launch my manga on that site this month. Once I do, please also check it out.