LostHeroesLeoValdezIsMINE
(?)Community Member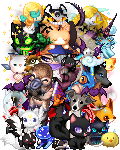 Posted: Mon, 05 Aug 2013 21:07:02 +0000
My Big Project
Behind Closed Doors

Summary
Carter Graves was born blind and has always been curious about the world around him. Ever since he was thirteen he's used his smarts to design little gadgets to help him through life, like gloves that scan an article of clothing and tell him what it is so he can get dress, or his cane which sends vibrations through his hand so he can see an outline of what it touches. His parents, who owned a science lab, always had the scientists build his designs for him, but what he's always wanted to know about were what his parents designed, the Guardians. More specifically, Carter wanted to know about the forbidden doors they guarded. Rumor had it that one-hundred years ago the doors just appeared in ever building ever built. From that point on, whenever a new build was built, one of those doors would appear in it. The one time someone tried to enter one of the doors, they appeared outside of it the next day dead. His parents designed robots called 'Guardians' to keep people out of these dangerous doors, but Carter always wanted to know what was inside. Now he's seventeen, and going to college a year early. He's been living on the campus of the University of Technical Studies (UTS) for two months, and has found some people who are just as curious as he is about those doors. One night, him and his new group of friends decided to check things out, and are shocked by what they find. Join Carter and his friends in the adventure of a life time to finally solve the mystery of what exactly is happening BEHIND CLOSED DOORS.
Character Info
Carter Graves
17 years old
Dirty Blonde Hair
Very like blue eyes (almost white)
Personality: Very curious and optimistic. Carter always tends to look on the bright side of things and normally has a very upbeat demeanor to him. He's friendly to almost everyone and can be considered overly trusting at times.
Story: Born blind into a rich family of inventors who created the Guardians to keep people out of the odd, forbidden doors. Has always wanted to know what's inside and plans to lead a group of his friends into one in order to check it out.
Tenshi and Akki Hamasaki
16 years old
Black Hair
Green eyes
Personalities: Tenshi and Akki are complete opposites. Tenshi is very calm, rational, and caring while Akki is headstrong, rude, sarcastic, loud mouthed and untrusting. However Akki will never go anywhere without Tenshi, so Tenshi normally calls the shots and keeps Akki under control.
Story: Tenshi and Akki's parents had disarmed a Guardian and tried to go into a forbidden door when the boys were only thirteen years old. They were found outside the door the next day after apparently being brutally murder, and the twins were left to fend for themselves on the streets for a year before being found by the dean of UTS and taken in by him, being placed in a charity program that lets them live in a dorm and get meals for free while on campus. Akki never liked it and felt like he was being pitied, but Tenshi always said to be grateful. The two have always wanted to know what exactly had happened to their parents behind the doors, but were never able to go in and find out. Now that they've met some people with the same curiosity, they plan to go with them to find the monster that ruined their lives three years ago.
Kamila Wells
19 years old
Blonde Hair with red tips and high lights
Blue eyes
Personality: Kamila is a kind hearted girl, but tends to be the odd ball of the group. She has a serious obsession with anime and shonen ai, and is completely open about it. She loves having fun and partying and can also be very brave, daring and curious. She's normally the first person to try something new.
Story: Kamila's parents were always over baring and over protective. They never let her within five feet of a forbidden door, let alone inside of one. This left her curiosity eternally peaked. That is, until she met Carter and the gang. Now they all plan to go together into the doors to discover the secrets inside.

Elliot (L) Carrozza
18 years old
Brown Hair with blonde high lights
Hazel eyes
Personality: Elliot is a rebel through and through. He hates being told what to do and where to go. If someone tells him to do something he'll normally do the exact opposite. This has gotten him in serious trouble on multiple occasions.
Story: Elliot never did what he was told. Ever since he was old enough to know how to rebel he's done so against everyone from parents, to teachers, even the police once and a while. He's tried to slip passed a Guardian once or twice to try and peak inside a forbidden door, solely because it was forbidden. However he's never actually succeeded. Now he's met a group of people who might have a way into one of those doors he longed to venture through for so long, and he's not letting a chance like this pass.
Alona White
20 years old
Black hair with red high lights
Amber eyes, but they look closer to gold
Personality: Alona is extremely flirtatious and cunning. She tends to be protective of friends and anything she considers 'hers'. If she's friends with you, she's loyal to you and will most likely die for you, but if she doesn't like you it's best to watch your back. She's very resourcefully and knows how to get what she wants when she wants it.
Story: Alona came from humble up bringings, meaning her family was dirt poor. It was rough growing up and she often had to fend for herself since her parents were too busy with multiple jobs to ever be home and care for her. She knew they meant well, and were working so hard for her sake, so she worked hard as well for them. Now she's a junior in college, majoring in web design. With her degree she knows she can finally get somewhere in life and work her way up, and yet she still feels like something is missing. Life seems to have grown so boring. Then she met Carter Graves and his group of misfits who wanted to go into a forbidden door. Alona had never been to curious about what might lie behind one of those doors, but thinking a good bit of adventure might be just what she needs has decided to join them.
Aidyn Calvey
23 years old
Redish-Brown Hair
Deep Blue Eyes
Personality: Aidyn is very responsible and always tries to do the right thing. He's not normally one to break the rules and if he does it's for a good reason.
Story: Aidyn had a relatively normal up bringing in an average, middle class family. His parents brought him up to be a very mature and responsible adult and he has never ventured too far from that description. He got his bachelors in business and now goes to UTS to get his next degree in graphic design. However now his near perfect reputation is about to be shattered. After hearing a group of people discuss entering a forbidden door, and failing miserably at talking them out of it, Aidyn has decided the responsible decision would be to go with them and try to keep them safe and get them back unharmed afterwards.
Guardian R18536 A.K.A Rina
Built 20 years ago, made to look 13
Blonde Hair with pink tips and high lights
Hot Pink Eyes
Personality: Rina is a happy-go-lucky, fun loving, energetic girl. She loves being happy, seeing others happy and just happiness in general. She's extremely peppy and cutesy, and acts like a typical Lolita girl.
Story: Rina, like every other Guardian, was built with one purpose; protect people from the forbidden door by keeping them out. However after spending all her years in the college campus not being allowed to ever leave that one specific door, she herself has also grown quite curious. She's stopped so many college students from entering the door, and yet she herself has no idea why or what's behind it. Recently a group of students have been stopping by every day and talking to her. They've been nice to her and befriended her, but they want to go into the forbidden door. If she lets them in, she can go with them and finally learn exactly what it is she has been protecting them from. Maybe she'll be able to do her job better when she knows what it is she's keeping hidden. That though in mind, Rina has chosen to let the group pass as long as she can come with them on their journey.
Character Relationships
Aidyn --------> Alona
Elliot --------> Kamila
Akki --------> Carter
Tenshi (single)
Rina (Is a robot XD)