hisoka hxh
(?)Community Member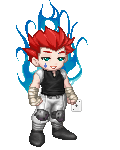 Posted: Thu, 02 Jan 2014 08:45:53 +0000
Kyousouka
UrbanCloud
Honestly saying that they're biased to submissions from other Asian nations seems like we're just mad that there aren't more submissions from our country and/or continent. You guys do know just because China & Taiwan are in Asia doesn't mean Japan would favor them. They don't look at each others as 'brothers' or anything. They don't share the same culture (Though they may seem similar at times), and to them they're cultures & life style are very different. Though to the untrained western eye it may look the same. So they wouldn't favor those submissions just cause they're Asian. If their was any kind of bias or favoritism then their would be more submissions from Japan...But I will agree that these one shots weren't that great. They had some interesting and unique concept, but the stories themselves were only ok. Makes me wonder what the other submissions were like if this lack luster bunch was chosen....

Out of curiosity which submission did you guys vote for?
This.
I agree that the one-shots were lackluster, but I also think it's important to consider the context: This was Shounen Jump's competition. I'd imagine most of the people who knew about the competition were Shounen Jump readers, as I haven't seen it advertised to other audiences. My impression of that demographic is of one rich in concepts, but poor in writing skill.
Moreover, the competition was explicitly geared towards work that would "fit" with Jump's own content (I think they mentioned that in the rules, even), so I'd imagine they did have to weed out some entries that were well-written but not quite Jump-esque. Many of Jump's own manga start out with strong concepts and weak writing, but improve through the guidance of the editors, so I'd imagine they are a little forgiving in that regard too.
And of course, a lot of the people who are skilled wouldn't want to enter the competition because of its nasty little
"we own all the adaptation rights"
clause, and they might already be doing well elsewhere and don't need to deal with Jump. And those that would still participate would likely send in one of their weaker stories rather than something they've always wanted to make and care deeply about.
That said, I also wonder what the quality was like among the semi-finalists and other entries that were not clear "junk" entries (I'm sure they got a ton of those).
I didn't vote since none of the stories appealed to me.
that part was misleading and jump didn't meant it that way. I know this because my friend's wife used to work under jump as a regular staff in japan in 2009.
what really happens is that the creators will have a big share of the profit if the material would be popular enough to be marketable. so the truth is, the creators is actually "using" jump's "resources" to promote their works to the public. jump's staffs should've clarified this on their site at the starting date of this event.