-x-Noxious-x-Nyx-x-
(?)Community Member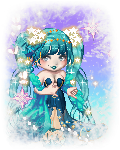 Posted: Fri, 22 Jul 2011 10:15:32 +0000
I spend a lot of time anoning, although I rarely fish for anons. So, when I do fish, or randomly receive a gift from an anon, I shall post the name and picture of the item gifted, as well as the message that came with it (if a message was left - messages are sometimes more touching than the gift).
I've seen these Thank You threads and decided to create one of my own, so I never lose these messages, and so those who Anon me can have somewhat of a proper 'thanks'.
smile
Also, if you anon me an item that I do not like, I will try to find someone who has that item on their wishlist before I sell that item.
Oh yes, I am a SUCKER for premium chance bundles or even singles
wink
(hint, hint)
... I waste plenty of gold on them!
wink
Although it's really not a waste, since that is often how I am able to gift higher-cost wishlist items for many users.
So, enough chatter from me...
***
heart
THANK YOU
heart
***
1. Sven the Psionic - Kiku Flower Hairpin heart
2. the Great Pumpkin - Jackies! heart
3. Quirkz - Peacock Fan heart
4. Myel - Valentine's Bouquet heart
5. Anonymous (no name entered) Sweet Mint Ice Cream Sundae heart
6. Alexander the Statue - Aquarium Stone Thingie heart
7. Ironic Zombie - Starter Slightly Gnawed Limb heart
8. Liz - Venus Embrace Bikini heart
9. No name entered - Silver Horn-Rimmed Glasses heart
10. WintersFrozenThorn - Aquarium Pirate Hat heart
11. No name entered - Floppy Clover heart
12. Whimsical Fantasy - Silver Bracelet (x2) heart
13. Black Lace - Stellarscapes! heart
14. WintersFrozenThorn - Aquarium Cuttlefish heart
15. Mr. Monster Guy - Golden Bird Pin heart
16. & Shinu Tamashi & - Bleeding Suits heart
17. WintersFrozenThorn - Fanta Bubbly Orange Peel heart
18. Blind Violet - Violet and Purple Reversible Hair Pins heart
19. No name entered - Pot of Skittles heart
20. The Kindness of Strangers - Nicolae's Underwear heart
21. No name entered - RED RAGE! Bottled Cooler heart
22. Beat of Angel - Silver Mystic Emerald heart
23. Principality of Sealand - Water Puddle heart
24. No name entered - Green Checkered Apron heart
25. Arron the Lythcol Mechanic - Fox Ears heart
26. Dark Matter - Violet and Purple Reversible Bracelets heart
27.Team Rocket's Profit Expansion Division, Buson and Bashou - Pancakes heart
28. Team Rocker's Profit Expansion Division, Buson and Bashou - Lumiere Noire Reborn heart
29. Evil Princess Diana - Lovely Genie Double Gold Earrings heart
30. Whimsical Fantasy - Silver Bracelet heart
31. WintersFrozenThorn - Elven Ears Green heart
32. The Unknown Figure - Gilded Bird Pin heart
33. Liz - Benny the Puppy heart
34. Team Rocket's Profit Expansion Division, Buson and Bashou - Pancakes heart
25. Princess Diana, Whimsical Fantasy, WintersFrozenThorn - Silver Bracelet heart
26. The Mage - March 2012 Collectible Letter heart
27. The Dreamer - Cup of Punch (lime punch) heart
28. Princess Diana, Whimsical Fantasy, WintersFrozenThorn - Lidless Demon Mask heart
29. Arron the Lythcol Mechanic - Aquarium Squid heart
30. Blind Violet - Glittering Mango Carnival Skirt heart
31. Whimsical Nightmare - Cool Starter Pirate Vest heart
32. Whimsical Fantasy - Silver Bracelet heart
33. The Boy in the Striped Pajamas - Gray Longjohns heart
34. Whimsical Fantasy - Venus Embrace Towel heart
35. Summer Gifting Event Anon - Irrawaddy Dolphin Ring heart
36. No name entered - Madame Seer heart
37. No name entered - Neutral Starter Pirate Vest heart
38. The Fortune Teller - Imaginary Friend heart
39. Queen Nerana - Aquarium Turtle heart
40. The Bomber - Burnt Heart Boxers heart
41. No name entered - July 2007 Collectible Letter heart
42. ~~Jack... of all trades~~ - Bloody Head Bandage heart
43. No name entered - Formula 8: Kottan Bell heart
44.~~Jack... of all trades~~ - Red Delicious Apple heart
45. Mistletoe - Witchy heart
46. No name entered - Ribbon Rapture heart
47. No name entered - Starfish Shuriken heart
48. No name entered - Fancy Gloves heart
49. WintersFrozenThorn - Purple Babydoll Socks heart
50. Erryn The Red - Papers, Flowers, Inks, & Bugs heart
51. ~~Jack... of all trades~~ - Presto Rabbito heart
52. Mrs_Matthew_Williams - St. Baldur's School Uniform Loafers heart
53. ~~Jack... of all trades~~ - Long-Stem White Roase heart
54. Werewolves for Peace - Vampire Bat Chocololli heart
55. The Blue Bat - Bat Wing Arm Tattoo heart
56. No name entered - RIP Conan heart
57. Queen of Werewolves; Barton Town Clan - Outlaw Wolf Pup heart
58. ~~Jack... of all trades~~ - Pink Dahlia heart
59. Halloween Event Anon Thread - Skull Treat Pail heart
60. No name entered - Coco Fleece Hat heart
61. Lord Hellyer - Silver Wrist Watch heart
62. Nymphs - Kokeshi Fan heart
63. Nymphs - Pumpkin Eye Patch heart
64. The Great Pumpkin - Satin Hairbow heart
65. No name entered - Flight of Fancy heart
66. The Vampire Prince - Cherry Feel Better Lolly heart
67. Mr. Monster Guy - Cherry Feel Better Lolly heart
68. No Name Entered - Pumpkin Pie heart
69. Princess-Orphelia - Spirited 2k6 Gloves heart
70. Sugar Plum - Aquarium Mini Monsters Laceback Galoshes heart
71. Maiden - Benny the Puppy heart
72. Sandy Claws - Red Honeymoon Camisole heart
73. No Name Entered - Spirited 2k9 Captain's Boots heart
74. No Name Entered - Blacklight Ribbon heart
75. Crazy People in a Castle - Red Woven One Piece Swimsuit heart
76. No Name Entered - Gold Heart Hairpin heart
77. The Mysterious Martyr - Fuseling heart
78. No Name Entered - Blue Daisy Bouquet heart
79. ~~Jack... of all Trades~~ - Blue Octopus (On My Head) heart
80. A.S - Pepper Party heart
81. Qwirkz - Poppy Tinted Glasses heart
82. No Name Entered - Sailor Anchor Tattoo heart
83. Elf Johnny Cupcake - Kiki Fleece Hat heart
84. Ninja Gifter - Moonstone Borealis heart
85. The Lightbringer Anon - Silver Lighter heart
86. ~~Jack... of all Trades~~ - White Floweret Branch heart
87. ~~Jack... of all Trades~~ - Red Satin Sleepmask heart
88. No Name Entered - Grand Victorian heart
89. Random Passerby - Pansy Twin Ribbons heart
90. The Little Shy Girl Anon - Polar Bear Paraplush heart
91. Phantom Anon - Blue Wing Surfboard heart
92. Mister Monster Guy - Silver Promise Ring heart
93. Cow of a Thousand Moos - Purple Polka Dotted Inner Tube heart
94. No Name Entered - V-Day 2K11 Dissing Booth heart
95. LoneWolf Anon - Sand Fluff Plushie heart
96. The Horrible Poet - Black Trim Y-Fronts heart
97. Sky Diamond - Regalia of Ancient Fire Circlet heart
98. Guildenstern - Flourite Borealis heart
99. No Name Entered - MLP: Philomeena heart
100. ~~Jack... of all Trades~~ - Grand Victorian heart
101. ~~Jack... of all Trades~~ - Red Octopus on My Head heart
102. ~~Jack... of all Trades~~ - Green Octopus on My Head heart
103. The Lightbringer Anon - Fluff n' Stuff Orca Shark costume heart
104. Phantom Anon - Round Paper Lantern Blue heart
105. No Name Entered - Twin Snake Shoulderpads heart
106. The Gifting Fairy - Purple Babydoll Gloves heart
107. No Name Entered - Black and Ash Floweret Branch heart
108. Phantom Anon - Ghost Chocololli heart
109. JR - Holiday Feast heart
110. No Name Entered - Candy Corn Cupcake heart
111. +The GrimTailor Anon+ - Crystal Box (Crystal Guitar) heart
112. The Observer - Liquorice Stripe Jumbo Lollipop heart
113. Simply Yours - Black Raven Feathered Belt heart
114. Simply Yours - Luxurious Queen of Pentacles heart
115. No Name Entered - Long-Stem Black Rose heart
116. Book Anon - Jack's Grab Bag 2k13 heart
117. The Slate - Beastly Rose heart
118. No Name Entered - Tufted Cream Peony Hairclip heart
119. Anon101 - Tiered Red Skirt heart
120. Anon101 - Tiered Black Skirt heart
121. Anon101 - Red Butt Bow heart
122. Little Black Cat Anon - Red Striped Candy Cane heart
123. Arron the Lythcol Mechanic - Standard Knife Set heart
124. the Nightmare Doctor - Green Octopus (on my head) heart
125. A. Castle - Long-Stem Black Rose heart
126. Blue Fairy - Classic Partition Top heart
127. Goose - Philosopher's Cache heart
128. Friendly Neighbourhood Spiderman - Astra-72: Foggy Day heart
129. D. Bode Well - Dreamer's Mind heart
130. No Name Entered - Holly Hairpiece heart
131. Pinky the Streakers - Dine and Dash Grape Jelly Toast heart
132. A. Castle - Silver Jadebriar Pendant heart
133. A. Castle - Silver Morningstar Pendant heart
134. Arron the Lythcol Mechanic - Astra-119: Pearl Photo Filter heart
135. That Anon - Frostee Treats Vanilla Softee heart
136. No Name Entered -V-Day 2k11 Gloryheart Hairpin heart
137. No Name Entered - Opal Borealis heart
138. No Name Entered - Astra-58: Shrouded Night heart
139. No Name Entered - Silver Hearthfire Pendant heart
140. The Dapper Rabbit - White Daisy - Red Bouquet with Black Ribbon heart
141. Turnip - Black Breezy Frill Skirt heart
142. No Name Entered - Golden Grunny heart
143. The Naughty Succubus - Gutbuster heart
144. The Naughty Succubus - Outlaw Wolf Pup heart
145. The Naughty Succubus - Sleepytime Wildlife Bed heart
146. Lyra Heartstrings - Egyptian White Linen Dress heart
146. Mister Monster Guy - Philosopher's Cache: Garnet heart
147. The Snow Queen Anon - Poinsettia Hairpiece heart