Kaiser Khorosho
(?)Community Member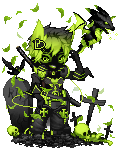 Posted: Sat, 12 Apr 2014 00:37:33 +0000
Preston886
Kaiser Khorosho
Preston886

No, the Goku effect is that every new villain is more powerful either Goku train and becomes stronger or because of his Saiyan heritage after getting beaten he becomes stronger. That's been established since the Saiyan Saga.

Captain America was as strong back in the 40s as he is now. Red Skull has always been on par with him. The only thing that's changed is his shield. And Captain America has lost fights, like too Deadpool, Taskmaster, Thor, Black Panther to name a few. Just because he beat the Master Chief doesn't make him invincible. We're talking about a man who jumped off a helicarrier to escape SHIELD and landed on a fighter jet to get away. He managed to beat Spider-Man in his Iron Spider outfit which enhanced his abilities due to his combat experience, he's beaten Wolverine numerous times, he also took down Cyclops recently, he even managed to beat a guy on his level of superhuman ability with his superior combat experience!

MC is genetically enhanced, great. He's got powered armor, awesome. He uses standard military issued weapons. Okay. But he lacks the combat experience and the hand to hand combat abilities to stand with Captain America. WHAT PART OF THAT DON'T YOU ******** UNDERSTAND! MC is just another generic powered armored super soldier for Cap to beat on.

Stop being a butt hurt whiny b***h and move on with your life. So Master Chief lost? He lost to a superior hand to hand combatant whose dealt with far more dangerous and more able foes than the Master Chief. emotion_dealwithit
Chief's armor, and Chief himself survived a fall from outer ******** space and LIVED. You're not giving him enough credit. MJOLNIR is a lot stronger than you give it credit. Now, if both were stripped, no armor, no shield, I'd give the edge to Cap all day long. Smaller, lighter, faster. And IMAGINE if Cap had spartan armor. O_o
I mean, on PAPER, they both look nigh identical. Both can run 30+ MPH, both are at the peak of physical conditioning, both have
DECADES
of weapons and CQC training, both have almost unbreakable bones. The BIGGEST factor is Cap's shield. Chief's shield can repel most of Cap's weapons (unless he came prepared) sans the shield, and if Chief happened to CATCH the shield...
Also, as Cortana points out in numerous occasions, Chief has got luck on his side. When cap was going in for the kill, his shield could have hit just right and bounced off of Chief's armor, allowing for an opening.
smile
And I'm not being butt hurt. It just seems that in the comic book world, people are more strong and unrealistic than in video games. It also seems like there is ZERO chance Master Chief could win, as you describe Captain America.
confused
Someone on the youtube video said he can DODGE BULLETS but then others say he can only run 50MPH. Most bullets are super sonic, meaning he'd have to be moving at 700+ MPH to dodge bullets.
sweatdrop
STOP! Decades? Cap fought in WW2 and then was frozen and then unfrozen in 1964 and has continued fighting from then on. Cap has over 50yrs of Combat Experience!
John has been training since he was 6yrs old, but didn't see action their late teens. John overall has maybe 40yrs experience at most. But Captain America has faced several alien species(Kree & Skrulls), whisked away to an alien battle world against the world's greatest foes, fought a time traveler, gods, space gods, super soldiers, mutants, mad scientists, androids, and so on.
The Kree alone have an armada enough to take out the entire Earth. They've only been matched by the sheer number of the Skrulls and the Annihilation Wave, a force that was powerful enough to wipe out 90% of the galaxy!
In those 60yrs, Cap has seen way more s**t than MC could have hoped for. You think MC would stand a chance again Dr. Doom? DOOM WAS ONCE LITERALLY TURNED TO STONE, HAD HIS TURNED TO ACID, TOSSED BACK IN TIME AND EATEN BY MEGALADONS! And you know what Doom did? He came back infinity more powerful from the experience and really ticked off, so he killed the guy who tried to kill him with a mere flick of the wrist. And the guy who tried to kill him was a guy who traveled universes and blew them up with a wave of the hand for fun! Let's not forget Doom stole the Surfer's power and Galactus' once and even took control of the Beyonder's powers, who was powerful enough to trap a weakened Galactus.
What's Chief going to do to someone like Doom? Shoot him? Blow him up? Get physical with him? Doom has built his ******** armor to resist the Hulk and even then he's created forcefields that put Dr. Strange to shame, the sorcerer supreme. Doom not only once cheated death by sheer will of force, he crawled out of hell so he could try and lift Mjolnir. WHO DOES THAT?! Doom does that s**t and Cap has to face him when s**t gets real
So stop bitching and accept that Cap would beat the Master Chief. I don't care how advanced Chief's armor is, Cap's shield will ALWAYS be stronger than it.
emotion_dealwithit
Alright. Chief couldn't beat Cap because Cap is OP. Everything I have offered as evidence pales in comparison of someone who has 50+ years of fighting Nazis, Gods, and multiple alien races. Chief has only 30 years of experience and hasn't fought Nazis or Gods.
You DO see what I'm getting at, right? Comic book characters are OP. So what you're saying is, super heroes can do anything, and no one should even try and stand against them, because writers will just just come up with some silly contrived thing to show everyone that "nope, this person can't be defeated because of this random a** thing that just happens to be exactly what they need to do." And when SUPER HEROES are defeated, how often do they DIE and STAY dead? Any other media death usually has finality.
You do see how silly I'm finding this, right? I mean, Dr. Doom is turned to stone, sent back in time, and eaten by giant sharks, and not only survives this but comes back infinitely stronger than before. Pretty sure if you get sent back in time and eaten by sharks you can't come back...seems a bit...hard to believe. -_-
I guess what I'm saying is that I like my characters BELIEVABLE, people who's mortality isn't something up to the discretion of the writer. At least not until Deadpool shows up and kills everyone. And in THAT comic, I believed every single way he killed the heroes. Getting doomsday weapons and nuking people, shooting Spiderman in the face, killing The Hulk AFTER he reverts to normal, burning the healing factor mutants alive so as to incapacitate them...
And please, I dun wanna know how Dr. Doom managed to pull off that little feat of his. That's just ridiculous.
talk2hand