Lt Merry
(?)Community Member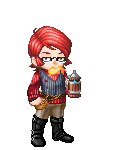 Posted: Thu, 04 Apr 2013 20:44:58 +0000
Clotaire: Oui, people, if you may now sit down we shall get this discussion started.
Dakota: What was that, French Fries? You trying to tell me something! Little Billy's trapped in the well!
Clotaire: Why do you have to fight me, Dakota?
Dakota: Ha, ha! You're funny; it's not a fight, you French ninny! You'll just end up surrendering; no, it would be more like a handicap.
Andrew:True that! Ha, ha! Just like your old man!
Dakota: Yeah, high five!
Clotaire: You two are English bastards!
Andrew: Ah, slob on my nob!
Clotaire: You! I'm going to chop both of you up into little peices and eat them!
Rhodri: That's how AIDS was created, don't you know. You have to throw meat away when it goes bad...and not eat monkey a**.
Dakota/Andrew: What did you say you Welsh pig!
Rhodri: Monkey. a**.
Hershey: Ha, he said a**.
Valentino: Maybe he was talking about your a** and how big it is.
Hershey: My bottem isn't that big...
Valentino: Sure it is! Look at it, it's an astroid!
Rhodri: Nah, Hershey, I was talking about Andrew and his hell spawn, Dakota...don't think both of them combined are as big as your a**.
Valentino: See, I told you! Your a** is huge! Big 'ol thunder thighs on the Kansas Praire!
Hershey: Oh...
Rhodri: Don't worry-
Valentino: BIG a**! Ha hahahaha! rofl
Dakota: Okay, Rhodri, Hershey's fat a** isn't going to save you from me kicking yours! C'mere!
Rhodri: No, you''re too late, Hershey's a** all ready consumed everything.
Dakota: What!?!
Valentino: His a** is chocking me! I'm drowning!
Ignacio: Good, you're smoking was taking too long.
Valentino: What did you say you little s**t!
Ignacio: Lo siento, my Italian must have been too complex for you to understand.
Valentino: That's it! I've put up with your a** for too long now!
Ignacio: Eres bastardo! Soy el chico con todo el poder!
Valentino: Quit speaking Italian! You! ARE NOT ITALIAN!
Dakota: You are one DENSE ********! And if you wanna threaten my cousin again I'm going to kick your a**! You are are one giant a** ********!
Hershey: What did you say about mein brother!
Dakota: Shut up Hershey!
Flynn: Oi! It's a fight now! Hershey! Use your a**!
Toveli: Why is always asses with you?
Flynn: What, that's all people have been talking about all night.
Toveli: Yeah, but when you do it its gay.
Ignacio: Ci, like Vagintino!
Valentino: I'm going to gas you like a Jew!
Mahko: How do you gas juice? I thought German's were smart.
Ignacio: He would be if he was actually German. No, he's from Italy; he only speaks German.
Mahko: What kind of Italian speaks German!
Ignacio: The gay ones!
Toveli: See Flynn, they agree with me.
Valentino: Gah! I'm going give you an Italian beating!
Dakota: Okay, Chumba Wumba, don't have a heart attack!
Andrew: No, no. Let the little b*****d go.
Flynn: Are you calling me a b*****d!
Andrew: I ain't calling your ugly a** to dinner!
Flynn: a**!?
Andrew: Asssss.
Toveli: a**!
Flynn: Get up, Rhodri! We're fighting now! And with Andrew!
Rhodri: Hey Flynn.
Flynn: What.
Rhodir: a**.
Flynn: What is with you people and asses!
Toveli: I told you all ready, you'e gay
Mahko: I'm so happy for you Flynn!
Flynn: What are you talking about, Mahko!
Mahko: You're getting married to Hershey's big a**! You must be so proud!
Julian: People can get married to each other's asses?
Dakota: Only in prison, Julian.
Julian: Oh, so that's what dropping the soap means! It's a marrige purposal!
Dakota: Yeah, just going to let you go there...
Ignacio: Gee, that makes me wonder how many times Valentino dropped the soap.
Valentino: Hershey, the little Mexican son of a b***h is trying to molester me!
Hershey: You mean Ignacio? Nein, he's a cute little boy! Look at his face, he looks more Italian than-oh s**t! Sorry Val!
Valentino: Hersh!
Hershey: Val?
Rhodri: Stick a fork in him, he's done!
Toveli: Hey Flynn, they're talking about you again!
Mahko: What are the babies going to look like! Can you name one Asstin?
Julian: Asstin is good name, no? Flynn, why you look so angry?
Flynn: You people are crazy!
Andrew: Shut your gob, paddy, and grab Hershey's a** for a romantic evening.
Hershey: Oh, nein, I'm married! I can't do that.
Julian: Oh my God, he dropped the soap too?
Dakota: Ha, ha! This is so perfect! Ignacio, como se dice 'this is so perfect' en espanol?
Ignacio: Esta muy perfecto.
Clotaire: This is way out of control...
Julian: Your ponytail is out of control! Look out, it's attacking me!
Clotaire: What is your obsession with my hair, Mr. Belanger?
Julian: a**? Is that right?
Rhodri: Righto, a**.
Clotaire: Flynn is not in this picture!
Flynn: You French molester!
Rhodri: Look out, the a**!
Godfried: Come now, fellows, there is no need for us to be acting to intolerant of each other. Sit down and be calm, everyone. Yes, that's good...nice and calm. Now that you are all calm we can continue on with what you were saying-
Rhodri: a**.
Godfried: I can put you in the ground with a smile on my face! I'm RIPPED!
Rhodri: gonk
Godfried: Good, continue Clotaire.
Clotaire:.. Ah ********! I forgot what I was going to say. ******** it, a**!