VaguelyFamous
(?)Community Member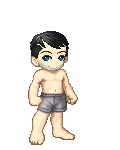 Posted: Wed, 06 Jun 2012 15:47:15 +0000
Rutzh Scorpio
VaguelyFamous
Rutzh Scorpio
VaguelyFamous
Rutzh Scorpio

I love to hear those orphans cry, how it gives me the youth I do so desire. The years I will get to see because of their sorrow and fear, the pain they endure is the shell of my protection, keeping me from the cold hands of Death. You can call me a monster but I do not take from them somethig worth fighting for, no land stolen or loved ones lost. I give them pupose in life and you want me to take that from them? They shed their tears to be loved and you ignore their woes yet when I take advantage of this moment I am a monster. Who are you to judge me when you yourself walk past them as if you lived high on the hog. At least I give them hope, you don't even give them a glance. Who is the monster now?
Marth's magical. He's just... Magical.
True that! He is a beast and you know it, unlike Germany.
Now, shut your whore mouth! You're pulling s**t out your a**!

Lonely in existence, Germany pulled himself along the charred remains of his fort. There was nothing left for him in this world, what with the death of his young brother Italy. He could not get the image of his brother's pleading eyes out of his head, the sounds of him trying his damnedest to hold onto the single thread of his life. How he wished he could have been stronger for his dear brother, to save him from the cold embrace of death. Warm teams ran down his dirty face as he thought of his brother. The pain of his heart was overwhelming and it hindered him more than the wounds he endured in battle.
"That b*****d..."he said to himself in an inaudible whisper. "He was just a boy...and you took his life away. You monster..."
He grasped the knife wound on his side, cringing at the pain that surged through his body. Blood stained the palm of his hand, dying it in the bright red of its anguish. His fierce eyes glared at the blood that coated his hands burning for the desire to seek revenge for his fallen comrade. The hand that once grasped his wound was now wrapped around his rifle, gripping it tightly as if he was afraid to let it go.
"England...you will rue the day that you battle on these grounds. You took from me the kin of my brother and now I will take from you the youth of your being..."
He was silent for a moment, nauseated by his pain and sorrow. His eyes glanced at his rifle again feeling the anger surge within him. Quickly, he peered back up to the fading horizon. A blur of thoughts rushed through his head, all pertaining to the death that he was planning for the youth of the soldier England.
"You will suffer in the abyss of despair."

"Spyro, what the Hell are you writing about?" Link questioned with his usual distance voice.
Spyro looked at him with his trademark "go to Hell" glare before turning back to his computer screen. "I'm writing a Screen Play for All in the House about war. It's called Heart of War...as you can tell it is about a couple of brothers during WWII, why I used Germany and Italy. Since England is a b*****d I have decided to use him as the antagonist. Do you like it?"
"No..."
"Then you can go to Hell, you dumb b***h."
"Wait, what is England's youth?"
"Oh...that's just England's son. You know, America."
Spyro began typing again, quietly aware of Link's eyes watching him wear of his words as they appeared on the screen. What was he planning for this story and were was it going to go....
That's too sad! Poor Germany, he loves his little brother so much! <3 Damn England... Killing Italy. Why did you put that?! Poor, poor Italy! Baby Germany! Aw, I am so sad now...