Jace Quin
(?)Community Member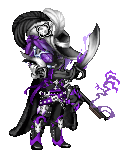 Posted: Sun, 24 Feb 2013 13:26:39 +0000


Once again I must say goodbye to a wonderful thread filled with posts made by wonderful people. You all helped me get through the most depressing month of winter for the fifth time. And I'm pretty sure march is going to be just as depressing next year so you can look forward to seeing me again. If you think you might miss me too much in the meantime I invite you to join the ranks of my friends and stalkers in my friend's chat thread Secret Dreamers [Nightmare Believers]. If you can't believe you missed out on the prizes and want to know how I earned so much gold check out my guild The Profiteers Guild or my guides 500g + 48 Days = 1 Million Gold? (Guide) and The Solution to a Problem: A Guide to Hoarding.

Greetings and warmest welcomes to my fifth annual month-long March give-away. Four years
ago I had a pretty simple dream. I wanted to have ten million gold in pure just to know what that
was like, I wanted to buy a Nitemare Scarf, and I wanted to give away five million gold. In
February of 2009 after just a few month I got my ten million in pure and opened up a thread in
the Exchange called Half Nitemare / Half Dream to buy my scarf and give away the other five
million. I had so much fun that year and made so many friends that I decided to do it again the
next year and the next and I wanted to do it all over again this year. Over the years I've grown a
little wiser and a little richer so instead of the Exchange the thread is here in the CB and
instead of five million gold I'm going to give away five times that amount in gold and prizes over
the next thirty-one days. If you're interested in winning some of that gold for yourself just keep
reading and all will be explained. And as for why I keep doing this? Well, everyone on Gaia has
something they dream about and... in my dreams there were nightmares.


• Follow Gaia's rules and the ToS. Any breakages will be reported.
• Begging is not allowed. I have chosen to give gold away through contests for a reason.
If I had wanted to give it to beggars I would have.
• Do not beg or ask for or hint at or otherwise request gold or donations from me or anyone else
in the thread. If you want gold win a contest and I'll be happy to give you some.
If you don't want to play by the rules you will be blacklisted and banned from any and all contests.
• Please type as literately as you are able.
• Be as kind, courteous, and respectful as possible.
• Do not bump, spam, or advertise in this thread.
• Refrain from low-content posts. Not only do I not want to see "bumps" I'm not interested in
scrolling through a ton of emoticon posts, either. Chatting is welcome and encouraged.
• Bumps, emoticons, or other non-content posts that happen to fall on pages divisible by fifty will not gain a slot in the drawing. It will go to the next person with content in their post.
• Using bumps, emoticons, or other non-content posts to gain something in a contest or for the drawing is not allowed.
• Do not quote the first page, create posting trees of unreasonable length,
post large pictures without permission, or otherwise pagestretch.
• Quoting is okay but when quoting use the 'five finger rule'. If you can't quote the number of quotes in a post on just one hand then it is too long and you need to delete some of them until you can.
• Using mule accounts to qualify for contests is not acceptable.
• Entering multiple accounts under your control into any contest is not acceptable.
• All contests will end March 31st, 2013 at 11:59:59 PM EST.
• Be sure to read any and all additional contest rules.
• I reserve the right to add to, change, or otherwise modify the rules.