inviso87
(?)Community Member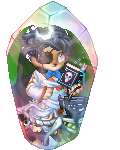 Posted: Sun, 03 Feb 2013 04:14:02 +0000
Ok LD, potentially disgusting topic incoming. Also, massive rage topic incoming.

Please keep in mind I am raging at 120% power right now. I likely will go off on tangents b/c I always do when I get pissed off. Good thing I don't get pissed off like this much. Oh look, a tangent.

So, I was going downstairs to get myself a Lunchable (Lunchables are the s**t, nothing can top them) to see that the delectable pepperoni pizza one I had left for myself was gone. My sister ******** ate it. She knows they're my fav and that the supermarket scarcely carries them but ate it anyway. Thanks a bunch!

After being mad for a few seconds about it, I decided I was going to eat a Hot Pocket instead. My mom comes in to see me making one. Whatever. I take them out and throw out the little box thing that you're supposed to put on them in the plastic the hot pockets were in, threw that in the box, and threw it in the garbage. I set the microwave for 3:15 and walk away.

30 seconds later, I hear the microwave being opened. I'm like "The ********? I know it's not done yet," so I head downstairs to see something I literally could not ******** believe. My mom stopped the microwave as the food was cooking, TOOK THE ******** LITTLE BOX THINGS OUT OF THE ******** FULL GARBAGE CAN, AND PUT IT ON MY HOT POCKETS. I can't. I'm ******** shivering from the horrific thought right now. Absolutely disgusted I yell "WHAT THE HELL ARE YOU DOING!? THOSE WERE IN THE ******** GARBAGE! WHY ARE YOU PUTTING THAT ON MY FOOD???? WHY WOULD YOU DO THAT!?" From there, a screaming match occurs for about 15 seconds to which I say "I'm not eating it now. I refuse." (:Edit: She said I was being stupid, which set me off. I do not take kindly to being called stupid. I have been insulted numerous times in my life, and I won't stand for it, especially from "family&quot wink

She ignores me, and starts the microwave again. It finishes and the microwave chirps and chirps and chirps and she gets mad at me for not coming down to get it. I tell her, again, "I'm not eating something that has something from the disgusting a** garbage can wrapped around it." And she says "it was in the plastic in the box in the garbage."

...................Ok, maybe I'm ******** insane LD ******** EW. EW EW EW EW EW EW. ******** GROSS AS ********. NO. I DON'T GIVE A ********. IT WAS IN THE GARBAGE AND IT WAS ******** FULL OF s**t.

Another screaming match occurs for about 30 seconds and at that point, I go downstairs and take the food out (with intention of leaving it out for some other dumb ******** to eat). I burn my hand taking it out of the microwave neutral At that point, I threw it on the counter and walked away.




So, LD, would you have eaten it? I think I'm pretty ******** sane for not eating it and that my reaction was justified.
1) Why are you touching my food? I am making it, not you.
2) Why my mom has to feel like she is right all the time.
3) Still ******** twitching from being disgusted.
4) Still hungry. Don't care. Going to bed hungry I guess.
5) 1st world problems.