NateShikaVi
(?)Community Member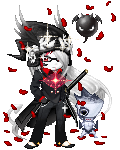 Posted: Fri, 25 Feb 2011 02:48:42 +0000
I'll give you 1,000,000 gold if you read all this!!!

kk so today i went to the chicken farm and then yesterday i went home and tomorrow ima be going to milk a cow then on tuesday iw ill go to college and hump my chair while licking the tables during lunch i will crawl along the floor like a worm or a slug and then i will leave a trail of slimy

c**

liquid while giggling to myself, oh and i forgot about monday on monday i shall bite my friends nose cos he wont like it so ill pinch his bum too and then he will slap me and make me happy and then on sunday i will have a roast snail with spices and herbs cooked to perfect and the side dish will be well done earth worm mmmhm so yummy *.* i may add some lettuce and beans to it just for that extra pinch of flavour while doing so i shall be sat downstairs naked home alone until some friends come round and we will party with our socks on then have a huge gangbang with chickens and cows from the farm oh and btw i lie you wont get 1mil gold for reading this noob you get nothing except a waste of time ilytoo so anyways on wednesday i wont be at college since i only go 3 days a week so i will stay at home sleeping for about 9-13 hours simply because i can when i wake up ill most prob have a shower or stay naked for an hour then have a bath always good to sleep nude am i right? yeah you know you love it too who dont but yeah after that i shall play some xbox and kick some noobs a** cos i rawk like an earth shawk isopro *.*
lmao i suck really and itll most prob be my a** that gets kicked unhappy moments but i do try lolololol
what will your week be like 8D

Did you get through all that? Well this time I'll give you 100,000,000 gold if you continue to read!!!

Right so for this week, Man it has had some ******** up s**t, let me tell you, it started as any other week, the usual fingering my a**s and pulling my ears off, yeah that happens, sometimes they drop off if i get too excited! sometimes happens to my toes too BUT the really weird thing is MY p***s FELL OFF! luckily i managed to super glue it back on, THAT WAS JUST TUESDAY and then tomorrow im off to the farm again, yeah that one, heres the thing, my uncle got me to stop milking the cows and made me milk him instead at first i didnt like it since his is smaller than a cow, now i giggle to myself when i think of him, i also do good things around the farm like yesterday i managed to touch all the chickens and fill their eggs (:but if you did read before i lied about the money so yeah you guessed it, no money again! woohoo. carrying on, on the monday ill be in work, yeah i no longer to college but at work i pretty much evolved from the worm and now i do the wall climb worm, man you are smart! yup, i do the worm over the walls, still leaving them all sticky (; another thing that happened at work, i let the hippos in and the giraffes got mad, dont they know about headroom? like s**t where can they go? them squirrels man i swear theyre getting big i think the last one was like 4 foot tall. wanna knwo what im doing tomorrow? well i dont know it hasnt come yet, i guess i could always switch it up and pinch a nose, bite a bum, get punched in the face obbyyyy thatd make me even happier. couple days ago some guy came up to me, he tried to sell me this stuff called epical tale dream juice. bought some, who wouldnt? it was only 2 quid! like 3 bucks, it was pretty s**t though sky turned blue, roads were black, my car was slow everything seemed rather, well normal and plain, it was like i was on some reality s**t, need to get back to the fun stuff, like seeing monkeys hanging from the electrical wires or badgers climbing over grannies. mann i hate this, nothing is as good as the original just look at all the movies ): i tried for you guys :C
just ******** my ear and slap my toes