lVloi
(?)Community Member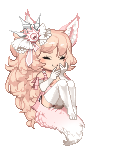 Lunatic
10,400 Points
100
Posted: Sun, 23 Mar 2014 17:00:51 +0000
NateShikaVi
lVloi
NateShikaVi
ILL GIVE YOU 1MILLION GOLD IF YOU READ ALL OF THIS

kk so today i went to the chicken farm and then yesterday i went home and tomorrow ima be going to milk a cow then on tuesday iw ill go to college and hump my chair while licking the tables during lunch i will crawl along the floor like a worm or a slug and then i will leave a trail of slimy

c**

liquid while giggling to myself, oh and i forgot about monday on monday i shall bite my friends nose cos he wont like it so ill pinch his bum too and then he will slap me and make me happy and then on sunday i will have a roast snail with spices and herbs cooked to perfect and the side dish will be well done earth worm mmmhm so yummy *.* i may add some lettuce and beans to it just for that extra pinch of flavour while doing so i shall be sat downstairs naked home alone until some friends come round and we will party with our socks on then have a huge gangbang with chickens and cows from the farm oh and btw i lie you wont get 1mil gold for reading this noob you get nothing except a waste of time ilytoo so anyways on wednesday i wont be at college since i only go 3 days a week so i will stay at home sleeping for about 9-13 hours simply because i can when i wake up ill most prob have a shower or stay naked for an hour then have a bath always good to sleep nude am i right? yeah you know you love it too who dont but yeah after that i shall play some xbox and kick some noobs a** cos i rawk like an earth shawk isopro *.*
lmao i suck really and itll most prob be my a** that gets kicked unhappy moments but i do try lolololol
what will your week be like 8D
Im so bored that i read ur whole story... wow... my week?
._.
BORING AF! xD
Well arent you a cutie
wink
your week cant be that boring! just buy a mirror, i know id be mesmerised by looking into your eyes (:
If you think thats bad for a week, you should see what my weeks are like now, maybe i should make a new post since this one is from 3 years ago ;;: Posted: Fri Feb 25, 2011 2:48 am
lol wow o3o it just...popped up in cb so...i was like... hey! thats how i feel! xD
lol well...i aint no cutie
emotion_donotwant
i wish doe
emotion_kirakira
my week... well tomorrow presentation about norway under world war 2, tuesday test about women in litterature, wednesday science test, thursday gym test, friday presentation about math u kno... geogebra its a program and wer like learning about graphs... ugh ugh UGH! xD like SRSLY!
im hungry
emotion_0A0
i baked a cinnamon cake today! 8D need to eat it soon...cant wait to put my teeth in it and just...
emotion_omnomnom
NOM NOM NOM NOM!!! xD