Ami_no_Crabtree
(?)Community Member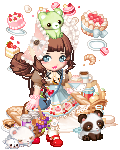 Posted: Sun, 11 Jul 2010 11:47:45 +0000

I am Life, I embrace all and negate no one...

Welcome to the D'Ribbonet's Gift to the Person Above Me Thread!

This is a daughter thread to DRYNQT(D' Ribbonets Yamato Nadeshiko Quest Thread) and a Sister/Daughter thread to RAGGT (Raine_Amara's Gift-Giving Thread)....guests here might get a chance to be invited to join RAGGT! (Our Main Gifting thread!)

This thread is Co-Owned and Co-Moderated by the ff:
Me,

Ami-chan

,

Ami_no_Crabtree

- Co-Owner & Thread Manager, (I'm a self-employed entrepreneur in RL so I might be busy sometimes to be on Gaia so please follow my Co-thread Owners when I'm not here!)


Amara-neesama

,

Raine_Amara

-Co-Owner and Events Manager (She's the one sponsoring the prizes for the event...Although she's very busy with work as a College Professor she still comes and joins in the gifting once and a while and she gives great gifts when she's not bankrupt from helping other people!).


Annika-tan

,

Annika_BloodRaine

- Co-Owner and Game Master, (She's a Free Lance Writer-Researcher so she's busy with work but she show's up to do the thread games when she's not buried under tomes and books!)
and last but not the least,

Kyoya-kun

,

Kyoya_Ohtori-sama

- Co-Owner and Head Thread Moderator. (Kyoya-sama's also a College Professor but he's a bit weird! He makes modding, thread moderating, as a stress reliever from work so He's our head Thread moderator cause he's the most organized of the four of us!!!)

This is a Cute Button made and gifted to us by E-Pinay-chan: Please do use it to link to us





[url=http://www.gaiaonline.com/forum/chatterbox/drgtpam-gift-to-the-person-above-you-thread-open/t.63097884_recent/?_gaia_t_=626&mygntcid=21306][IMG]http://i855.photobucket.com/albums/ab112/ePinayCutieOnSite/ePinaysGifs/Ami_no_Crabtree.gif[/IMG][/url]




All of which are original members of the D'Ribbonets! (all of whom will have there own wishlists and roles in this thread!) This is are Mother Thread: (Quest Thread) CLICK!!!


]

Then this is the Mother/Older Sister Gifting thread, Co-Owned and Managed by Raine_Amara-neesama! : (though We only invite regulars from here usually! You can visit if you like!)




This is Kyoya-sama's Mini Charity Thread:



This place if for people who love to give gifts as well as receive them!

Please to come in and enjoy ne...But Remember to Always follow and Up hold thread Rules!



THREAD ANNOUNCEMENTS





July 7, 2013 - Added new rules and revamped new ones please do read them!!!

September 20, 2012 - added a poll for gaining achievements and please help by voting in the poll and liking the thread!

July 31, 2012 = modified 1st post 1st page, and membership lists have been modified!

July 7, 2012 - Updated the 1st page of the thread modified some rules and modified some posts. Hopefully this will help thread's moderators.






I am Nothing, and from nothing flows all Life...

gaia_angelleft yum_puddi gaia_angelright

My Wishlist

gaia_angelleft yum_puddi gaia_angelright


Fluffs plushies especially event items and fluffs from What The Fluff event!

Gaian Rejected Olympic Items: T-Shirts, Flags, NekerCheif, and other items!

Shamisen

Lanterns (any color and kind)

Valentines Collection (2K13 Candy Hearts Set) 2k12, 2K11, 2K10, 2K9, 2K8, 2K7, 2K6, 2K5)

Halloween 2K12 and 2K11 Collection ( Includes Von Helson and Kuro Gang)

Spirited 2k12 : Sugar Mint Collection (Please help me!)

Spirited 2K11 Collection

Spirited 2K10 Collection

Spirited 2K09 Collection

Spirited 2K08 Collection

Spirited 2K07 Collection

Sweets and Drinks from Buttercup

Frontier Skies Medals

Kimonos

Pins

Earrings

Necklaces

Ribbons

Headbands

MC's and EI's That I want!

Peyokon

Light Magic

Dark Omen

Fading Amber

Night Weaver

Literary Luxury

Sunset Siren

Pandaista!

Emerald Dream

Dander

Cherry Blossoms

Gimpi

Fallen Wish

St. Ceil Eros, Agape, Storge

Apprentice Charm

Minthamellax3

Biancamella x2 = Grueka - thanks for the Biancamella donation I really love it and I'm very thank full!! So I only need 1 more.

AFK Scarf

All who donate are loved! (and remembered in my profile and/or my post template!

Special thanks to the ff:

Tama's Basket =Venari strigas Thank you!

Spirited 2K09 Casimer Collection = thanks to everyone who helped me complete this set!

Morncreek Thank you for donating the complete set of Spirited 2K10 Snowflake Collection

Thanks Bes In A Box for VDAY2K11 the Glory Heart Parasol, Pin, Bouquet,Sword and HeartBane Bouquet and Parasol!

Verde Vixen - gifted by cyrusus thank you!

Royal King of Cups - gifted by Dentrox Thank you so much!

Biancamella- donated by Grueka 2K11 Halloween Thank You so much!

YangWarrior for that lovely Tama's Basket

All who donate are loved! (and remembered in my Profile and Post Template!