sterek
(?)Community Member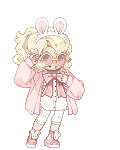 Posted: Tue, 29 Jul 2014 01:19:56 +0000
Dreko Windgates
sterek
Dreko Windgates
Um there are alot of people with a quadrillion gold. Thank you gold gens. I mean you cant know that they dont unless your a mod and stalk every frikin user in the whole of Gaia XD.
There are several people with trillions, but not a quadrillion. A quadrillion is 1000 times a trillion. It's not even close to being attained at the moment. The maximum payout for gold generators is around a trillion, with the average ranging between 1 and 10 billion. The wealthiest users keep their worth in items because their value usually increases, unlike pure gold which steadily decreases.

You have no way of knowing how much every member has. My roommate has very close to a quadrillion because she is saving up for some rare item and spends alot of her money on GC. So yeah you cant know how much any one user has.
Million, billion, trillion, quadrillion. No item costs more than 7.5 trillion at the moment, and the biggest Project Ticket offer is, if I'm not mistaken, 15 trillion--which is mostly (if not all) in items. Spending $1000 on GC would get someone less than 20 trillion, so she would need to have spent roughly $50,000 during two-week period Win Gaia bundles were released the make the most out out the "smallest" amount of money. You can easily know how much the wealthiest users have by looking at the Exchange forum and Flynn's Plunder, but also by looking at GG payouts and Marketplace listings.