Sweet Talk Tether
(?)Community Member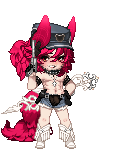 Posted: Mon, 28 Jul 2014 18:26:09 +0000
Marcus Wade
Sweet Talk Tether
zombie296
Copper Shenanigans

Please please please don't listen to these people. Listing it at something like that is not helpful. If you don't want to sell this item, then don't list it. Don't jack up the price even more.
This...
THISTHISTHISTHIS!!!!!
Too late now, but my rant shall not rest...
For chrissakes, if you DO NOT want to sell it, then DO NOT LIST IT. How tough is that? I'm sorry, the next person won't be able to try it on in the MP...OK, then be patient, enjoy that exclusiveness while it lasts. EVENTUALLY it will show up and then it's fair game. But, now that the ludicrous price has been established (QUADRILLIONS now, really??), every idiot who gets one of these things and doesn't want it will get the idea that it's actually going to sell for that much. Even if it never will, the prices they THINK they'll get for it are plainly visible. Consider the 'logic' here for a moment...no matter how much I love my
sugar gliders
...and I DO...should I list them on Craigslist for eleventy billion dollars JUST so someone else who doesn't know what they are can see them, even though I have NO intentions of parting with them? Kinda silly, don't you think? And by establishing that price, you just aided the Gaia war machine that's pushing GCash, gold gens, and whatever the latest inflation scape goat is down our collective throats. Hence why I haven't bought anything, including GCash, at all in months and do not foresee any new acquisitions to my inventory any time soon.
I had three of these Rose Artemis items plus some other recolour of same item...made it all white, if memory serves...gave every one of 'em away to newer players through a thread my crew and I did not long ago. No wonder newer players aren't sticking around long...MP prices are enough to ring the death bell for most of them. Without a decent influx of newer players, Gaia as a whole is doomed to fail...and I shall sit back in my lounge chair, sipping my cold drink, and enjoy the show as it crashes and burns due to this nonsense.
~Z
Oh my God, this is the stupidest thing I've heard in a while, like, this whole thing reads like something off /b/. Putting a new item on the MP for a few seconds so others can see what the poses look like isn't going to establish any sort of price and doesn't aid "the war machine." It literally does NOTHING but allow other people to see the poses of the new item. Hop off the soapbox for a second and go get some fresh air, rethink your comparison between selling a virtual item and your pets.
Umm.. no just no.... Listing a item even for a little while at a crazy price EVEN IF YOU DONT SELL IT CAUSES A PROBLEM here since nobody gets this i shall show you. I have been on Gaia for a long time i know how the market place works. Once someone lists a item other will see said listing and base their listing on the latest listings! Do you REALLY think that if someone lists an item for a crazy price that the next person is going to be like " Ohh this item is listing for 50tril!.... hrmm i am going to list mine for 60 bil to be fair!"... NO THEY ARE NOT. They are going to post theirs for 49tril, 48tril. 39tril. Crazy prices that only help Gaia get into everyone pockets.
I've been here a long time too, so I know how the MP works and it defs doesn't work in the moronic way you've described. Plus, with inflation the way it is, how are new items EVER going to be reasonably priced as soon as they're released? Please go get some fresh air and step away from the computer for a moment, your tinfoil hat is showing.