Plaid Pantys
(?)Community Member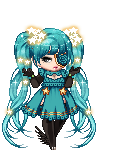 Posted: Sat, 21 Aug 2010 03:20:05 +0000

Welcome to A Cup of Kindness!

A place to meet friends, and for friends to become family,
a place like Home, where you will never be turned away.
You are invited to chat, hangout, meet others, gift, play games, discuss life, and have fun.

Contest, prizes, great friends, and good conversation. What more could you ask for in a thread? Oh, don't forget the gifting wars, random games, and quest help.


Congrats ZanaverDragon on your winning Postcard for February!




Quote:

здравствуйте ! ( That means Hello )
I'm in Russia!
I got some blini for you all! They are Russian pancakes! I hope they are still yummy when I get home! I hope you like them.
I am dressed up like a Traditional Russian Nesting Doll, but there are no dolls inside me!
люблю тебя,
(love you,)
Kin Kindness
Happiest Birthday Wishes to:

Divinely Deviant - March 23


We've got SO MANY games and contests planned for the next couple months - we need some 'restocking'! If you have any items or gold you would like to donate to the CK, please send a trade to our mule
Princess Stretchypants
and make sure to let us know in the thread! Thank you from the bottom of our hearts!
heart
HAPPY 5 YEARS CK! We will be randomly Celebrating our thread's 5th year! So, if the Topic says ANYTHING about a Party ... grab your dancin' shoes and get your asses in here, cuz we're gonna PARTAY BABY!!

March Games:



-click the game you want to see more info on!

ScreenShot Scavenger Hunt!
Gifted Avatar
Postcards from Kin!
Fashion Fridays
Pot 'O God RNG
Pixel Prizes (quote posting)

Noteworthy News:
April 22,2014 at 7:44 pm (PDT) We hit 1,000 pages!
Feb 5th, 2014 The CK Guild is back up and running!! Click HERE to visit!
Jan 31, 2014 Wreck The Winter Woes starts Feb 3rd!
Nov 4, 2013 Preforming CPR on the thread. Time for a Defib! CLEAR!