The Hot Box
(?)Community Member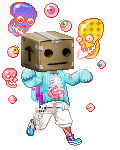 Posted: Tue, 30 Nov 2010 20:10:03 +0000
★Anonymous gifting & hangout★
xxxxxxxxxxxxxxxxxxxxxxxxxxxxxxxxxxxxxxxxxxxxxxxxxxxxxxxxxxxxxxx
Welcome

/ Rules / Updates / Given& received / Thread mods / White list / Black List / Art Freebies / Contests / Banners / Warning / How to gift / FAQ

Welcome to my anonymous gifting & hangout thread! Whether you're the generous type or you just want to chill and meet new people everyone is welcome here.

Don't forget to read the rules and have fun emotion_bigheart
★Rules★
xxxxxxxxxxxxxxxxxxxxxxxxxxxxxxxxxxxxxxxxxxxxxxxxxxxxxxxxxxxxxxx
Welcome /

Rules

/ Updates / Given& received / Thread mods / White list / Black List / Art Freebies / Contests / Banners / Warning / How to gift / FAQ



Don't beg. Posting wishlist items/ quests is alright.
Do not page stretch or quote the first page
Don't advertise here, Pm me to contact about becoming affiliates.
You do not have to keep track of how many you've given or received.
Keep in mind Gifting is NOT mandatory. Bumping/chatting ect. is fine



★Updates★
xxxxxxxxxxxxxxxxxxxxxxxxxxxxxxxxxxxxxxxxxxxxxxxxxxxxxxxxxxxxxxx
Welcome / Rules /

Updates

/ Given& received / Thread mods / White list / Black List / Art Freebies / Contests / Banners / Warning / How to gift / FAQ
12/19/2013



-Changed page contest prize for page 7000 from 500k to 1mil, Good luck everyone!

-Updated rules, removed dice contest.



★Given & received★
xxxxxxxxxxxxxxxxxxxxxxxxxxxxxxxxxxxxxxxxxxxxxxxxxxxxxxxxxxxxxxx
Welcome / Rules / Updates /

Given& received

/ Thread mods / White list / Black List / Art Freebies / Contests / Banners / Warning / How to gift / FAQ
Updated with each gift given or received.
xxxxxxxxxxxxxxxxxxxxxxxxxxxxxxxxxxxxxxxxxxxxxxxxxx
★
★
★

Gifted:3,140
Received:951

Thank you♥


Wishlist: Anything that matches my avi

xxxxxxxxxxxxxxxxxxxxxxxxxxxxxxxxxxxxxxxxxxxxxxx
★
★
★
This is NOT mandatory, however if you'd like you may use this template to keep track of how many gifts you've given/ received.

[b]Gifted:[/b]
[b]Received:[/b]
[b]Wishlist:[/b]
★Thread mods★
xxxxxxxxxxxxxxxxxxxxxxxxxxxxxxxxxxxxxxxxxxxxxxxxxxxxxxxxxxxxxxx
Welcome / Rules / Updates / Given& received /

Thread mods

/ White list / Black List / Art Freebies / Contests / Banners / Warning / How to gift / FAQ
Those who are interested in becoming a thread mod must pm me
★White list★
xxxxxxxxxxxxxxxxxxxxxxxxxxxxxxxxxxxxxxxxxxxxxxxxxxxxxxxxxxxxxxx
Welcome / Rules / Updates / Given& received / Thread mods /

White list

/ Black List / Art Freebies / Contests / Banners / Warning / How to gift / FAQ
Transparent_Clouds
Jovak
Strobelight Seduction
Infinitize
hoiist
SHlR0
Princess7777
★Black list★
xxxxxxxxxxxxxxxxxxxxxxxxxxxxxxxxxxxxxxxxxxxxxxxxxxxxxxxxxxxxxxx
Welcome / Rules / Updates / Given& received / Thread mods / White list /

Black List

/ Art Freebies / Contests / Banners / Warning / How to gift / FAQ


cleared as of 12/19/2013