The Hot Box
(?)Community Member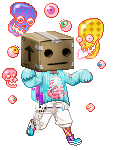 Posted: Tue, 30 Nov 2010 20:10:03 +0000
★Anonymous gifting & hangout★
xxxxxxxxxxxxxxxxxxxxxxxxxxxxxxxxxxxxxxxxxxxxxxxxxxxxxxxxxxxxxxx
Welcome

/ Rules / Updates / Given& received / Thread mods / White list / Black List / Art Freebies / Contests / Banners / Warning / How to gift / FAQ

Welcome to my anonymous gifting & hangout thread! Here you can chat and meet new people while giving and receiving gifts. I'll be hosting a few contests and popping in randomly to give tips, gifts, and occasional art freebies so stick around~

Note: Gifting others is not mandatory, anyone is welcome to stop by just to chat and hang out if they choose c:

Don't forget to read the rules and have fun emotion_bigheart
★Rules★
xxxxxxxxxxxxxxxxxxxxxxxxxxxxxxxxxxxxxxxxxxxxxxxxxxxxxxxxxxxxxxx
Welcome /

Rules

/ Updates / Given& received / Thread mods / White list / Black List / Art Freebies / Contests / Banners / Warning / How to gift / FAQ
Follow the TOS or risk getting reported.
Do not send rude, or innapropriate messages with gifts.
Do not beg for an item, if you'd like a specific item include it in your wishlist.
Be kind to other posters.
If you keep count of the gifts given and received be honest with your numbers.
Do not page stretch or quote the first page
Do not advertise here (sigs are okay)
★Updates★
xxxxxxxxxxxxxxxxxxxxxxxxxxxxxxxxxxxxxxxxxxxxxxxxxxxxxxxxxxxxxxx
Welcome / Rules /

Updates

/ Given& received / Thread mods / White list / Black List / Art Freebies / Contests / Banners / Warning / How to gift / FAQ
12/7/2013



Changed page contest prize for page 7000 from 500k to 1mil, Good luck everyone!

1/25/2013



Making a few updates to first page
Updates include:
Updating art freebies section (in progress)
Clearing black list
Clearing inactive names from white list
Added 1 new signature banner
Put scammer warning back up
1/26/2013


Added dice contest with a prize for 100k
Good luck everyone!

★Given & received★
xxxxxxxxxxxxxxxxxxxxxxxxxxxxxxxxxxxxxxxxxxxxxxxxxxxxxxxxxxxxxxx
Welcome / Rules / Updates /

Given& received

/ Thread mods / White list / Black List / Art Freebies / Contests / Banners / Warning / How to gift / FAQ
xxxxxxxxxxxxxxxxxxxxxxxxxxxxxxxxxxxxxxxxxxxxxxxxxx
★
★
★

Gifted:2,940
Received:934

Thank you♥


Wishlist: Anything that matches my avi

xxxxxxxxxxxxxxxxxxxxxxxxxxxxxxxxxxxxxxxxxxxxxxx
★
★
★
Updated with each gift given or received.
It isn't mandatory but if you'd like to you can keep track of the amount of gifts you've given or received.
Why do this? It helps gives us a better idea of who's been generous and who's hung out in the thread longer for the white list.
[b]Gifted:[/b]
[b]Received:[/b]
[b]Wishlist:[/b]
★Thread mods★
xxxxxxxxxxxxxxxxxxxxxxxxxxxxxxxxxxxxxxxxxxxxxxxxxxxxxxxxxxxxxxx
Welcome / Rules / Updates / Given& received /

Thread mods

/ White list / Black List / Art Freebies / Contests / Banners / Warning / How to gift / FAQ
★White list★
xxxxxxxxxxxxxxxxxxxxxxxxxxxxxxxxxxxxxxxxxxxxxxxxxxxxxxxxxxxxxxx
Welcome / Rules / Updates / Given& received / Thread mods /

White list

/ Black List / Art Freebies / Contests / Banners / Warning / How to gift / FAQ
Transparent_Clouds
Jovak
Strobelight Seduction
Infinitize
hoiist
SHlR0
Princess7777
★Black list★
xxxxxxxxxxxxxxxxxxxxxxxxxxxxxxxxxxxxxxxxxxxxxxxxxxxxxxxxxxxxxxx
Welcome / Rules / Updates / Given& received / Thread mods / White list /

Black List

/ Art Freebies / Contests / Banners / Warning / How to gift / FAQ



DollMaster-Travrus (page stretching/quoting first page)