Koyado generated a random number between 1 and 1000 ... 516!
Koyado
(?)Community Member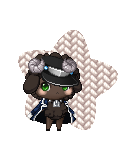 Posted: Wed, 19 Mar 2014 08:03:41 +0000

Quote:

"Hello everyone. I am make announcement that I will not be continuing the Pet Giveaway. So I left a bit more winning spot pages to hit the mark up to page 1500. But there wont be no more using the "Random Number" since I pulled all the eggs and put them into one. After is where I will not continue giving the pets out... But whatever left over pets I have after page 1500 is passed. I would be happy to give the rest out to those who want them. Just quote me one post and let me know what pet you might want. Thank you all for keeping this forum going and being such wonderful participants that took their time to getting this adorable pets off my hands. You are all the reason why I wanted to do this giveaway. So those could appreciate the love for these animals like me. Pets always make great companions to have around your avis.<3 So remember to help get as many pets off of my hands as possible. I want to make sure they will have good owners to go to. So get posting! Thank you all for everything and hope I might do this giveaway again in the near future! Take care and you all have a wonderful day now!" -Hugsforall- heart heart heart heart heart

"Just simple bump posting(or using icons, or etc.) as many as you want! Reach the page number first and win these adorable pets to have for you very own. Once you get to the page number first you will be able to pick out what pet or pets you want to take from off the list below. Leave a quote to me to let me know which pet or pets you have chosen(if you are the person who reach that page). They will be sent to you in random colorful giftboxes. Oh and you can chat if you want as well. So have fun everyone!"~
gaia_kittenstar
emotion_bigheart
________________________________________________________________
Rules:
1.) Every participant should post atleast up to the amount of minimum 2 or 3 posts on each of the five pages to win.~

2.) The limit for every individual participant is by winning 3 times by choosing one of each pet they want from the Mystery Egg.~

3.) If you've already reached the winning limit who posted on the winning page the rewards would go automatically to the person who posted right after you or to those who have done the amount of minimum 3 full pages. Play fair and have fun!~

4.) Please do not rush me about getting your pet or pets. Im doing the best I can to keep up with everyone. So please be patient and I will get to you soon as I can.~

5.) Please lets keep this thread peaceful and positive. So please dont argue or any negitive moments. Lets all play nice and get alone and to always play fair.~

6.) Follow the TOS.~

7.) For those on earlier pages that are still on "pending", that wanted one of the pets I no longer have, please let me know which of the other ones available you want. Leave a quote or pm me.~

8.) Those who have their names in "bold" letters means that I am keeping track on the ppl that I haven't given their pet or pets yet. But will be given out later.~

9.) If I had missed you and you havent receive your pet or pets. Please quote me or pm me and I will send your pet or pets to you as soon as possible.~

10.) Remember to quote me with link of the post for proof that you've won along with the amount of pages you've bumped on. If you don't do that, then I wont be able to notice your post. Please Use this grey box below and copy to use for quote. Ty!~ heart
[quote="Koyado"][/quote]
________________________________________________________________



Take a look of what pet you can get or to choose from:

Take a chance by playing the "Random Number" to see what egg you will get. Look on the right side on the purple bars and go on "Post Action" then select "Random Number". Only go by 1 to 1000 in order to see what egg you get off the list.
heart

gaia_angelleft
*~Rainbow Mystery Egg~*
gaia_angelright


Mimpi the Sheep



Kitten Crescent Moon



Fiametta the Phoenix



Alex the Raccoon



Doyle the Beagle


Ultra Satan



Pepper the Cat

________________________________________________________________
!!!UPDATE ON THE WINNING PETS!!!

Rainbow Mystery Egg
Pet's I've completed to giveaway
4laugh

































________________________________________________________________
Note: If you are the person who made at the first pages and wonders why you havent got chosen to get your pet. This is only because either: #1 you didnt keep up on each number of post on every page then another, #2 showing up in the last minute in the page, or #3 you maxed out you three winnings. But even if you havent gotten your winning. Please keep moving through the pages and you will surely get what you want. Remember dont stop! Just keep going. Their are still plenty of more pet that are still here for you. So goodluck to you all and thank you.~ heart
gaia_star
"Take a look at the Previous Winners."
gaia_star

~*First Page for Rainbow Mystery Egg*~

heart Page 1460- Grim Reaper 63/Boogie
heart Page 1465- Cookie n carton of juice/???????
heart Page 1470- Shiki The Vampire/???????
heart Page 1475- Shiki The Vampire/???????
heart Page 1480- BurningCapitol/Bibbles
heart Page 1485- BurningCapitol/Ichimeru the Purring
heart Page 1490- Dyselxic CR/Punk the Pugs
heart Page 1495- dark magic godess/All Pets
heart

Page 1500!- dark magic godess/All Pets