Princessa Godricka Sugar
(?)Community Member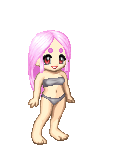 Posted: Sun, 22 Sep 2013 01:28:58 +0000
Good Evening, Ladies, Gentlemen, and Others, today's Anti-NWO Newsletter is about the Lady Gaga songs "Alejandro" . My source, as always, is the insider
Vigilant Citizen
.
First, Alejandro
Alejandro premiered in 2009 as part of Lady Gaga's album,
Fame Monster
. When the music video was released, it did raise controversy as people were angry over the religious iconography. Most people thought it was a criticism of Catholicism or Christianity. But few people could know the true meaning of the song. Luckily, through the work of insiders, we have learned the truth
The video starts with a funeral, led by Gaga. She's holding a snow-covered human heart, stabbed through with needles (syringes?). She sings the first verse to establish the song's topic.
Quote:
I know that we are young.
And I know you may love me.
But I just can't be with you like this anymore,
Alejandro.
From the outside, it looks like some kind of break-up song. Maybe Alejandro is her boyfriend who she no longer loves? But what about the religious icons? Is he a priest? Or is she a nun? And who are Fernando and Roberto? Some guys she's humping instead of Alejandro? What about the gay military dudes? Is Alejandro gay? This video, when uninterpreted, is a modge-podge of random things which nobody can make any sense of. Well, here's the truth: it's not about a break-up with some gay priest soldier, it's about a break-up with God
For your reference sake in the following explanation, here's the video
We see Lady Gaga dressed in her red latex nun's habit, staring up at the sky/ raising her rosary to the sky saying
Quote:
Stop, please, just let me go
Alejandro
Just let me go
Alejandro is God, which is proven when she says
Quote:
She hides true love
En su bolsillo.
She's got a halo 'round her finger,
Around you.

A halo? Why would a man have a halo? Haloes are associated with divine beings, such as, you know, God. Lady Gaga is ashamed of her marriage to God now that she has joined the Illuminati as a puppet, and so she hides her fromer relationship with Him. Roberto and Fernando are not men either, but Jesus an the Holy Spirit. She sings:
Quote:
Don't call my name, don't call my name, Alejandro
I'm not your babe, I'm not your babe, Fernando
Don't wanna kiss, don't wanna touch
Just smoke one cigarette and hush
Don't call my name, don't call my name, Roberto
In other words, she has rejected the Holy Spirit. But why? Well, here's the answer to that
Looking at the video, we see her in a white cloak covered in red crosses, making the sign of the Illuminati with her hand and eye. But this is not her nun facade. If you look closely, the crosses are inverted. The inverted cross, in occult circles, represents the desecration of the power of Christ and the acceptance of black magic and Satanism. This quote by Manly P. Hall explains
Quote:
In symbolism, an inverted figure always signifies a perverted power (…) Black magic is not a fundamental art; it is the misuse of an art. Therefore it has no symbols of its own. It merely takes the emblematic figures of white magic, and by inverting and reversing them signifies that it is left-handed.
In the scene where Gaga is raised over the heads of the soldiers, the inverted cross has a phallic look, and is imposed over her genitals. this symbolizes the mixing of opposing energies of female and male. something is needed to perform alchemic works favored by occultists.
But what is this all about? Well, Gaga is working towards godhead. The second outfit is the outfit of a Luciferian priestess. For those who don't know, Luciferism is a philosophy or religion with multiple sects. The sect we're discussing is theistic Luciferism, which worships Lucifer as the God rather than the God of Judeo-Christian tradition and practice magic and occultism. Luciferians believe Lucifer will led them to enlightenment and allow them to attain godhood for themselves. It's beliefs are among those held by the Illuminati.
Anyway, we see this in the video, as Gaga swallows the rosary, symbolic of her taking in the holy to become holy. She also makes the sign of benediction, which, in Catholicism, is only for holy beings like God, the saints, etc.
Next, she rips of her robe and lets the soldiers run a train on her. This symbolizes her sexual initiation into the occultist worship of the Illuminati.
As the video ends, Gaga is consumed by a light. This is symbolic of her "enlightenment"
As an extra, look at her performance on American Idol
The angel in the center is Lucifer. Each time she says Alejandro, fire shoots from its wings, symbolic of his role as "Light Bringer". At the end, she is covered in a rain of red ooze, symbolic of blood. She has performed a blood ritual sacrifice with this performance
Now, the second theme is the theme of a police state
The theme of the police state is common in music videos. It is used to make a positive association with militaristic, oppressive government by bombarding the viewers with militaristic imagery interwoven with sex. This video continues that agenda. We see this as the men at the start are marching in a military rhythm. Are they marching to the Elites' beat? In another scene, Gaga wears a gun bra, more mixing militarism and sexuality. If you look closely at her dancers, they are dressed in Nazi/Stalinist/Fascist uniforms, more military and oppressive symbolism.
We also see Gaga in a position of power, wearing a black, illuminated crown. Illuminated, Illuminati. Is this a sign of the power and enlightenment that the Elites have promised her?
Now, finally, the symbolism of mind-controlled slaves. We see the men in the video on puppet strings, and Gaga, in one scene, is on puppet strings. Are they saying she and her dancers are merely puppets of a greater system?
Not to mention, Gaga, in one scene, has the gay soldiers tied up and appears to rape them. Is she re-enacting her own ritual abuse which turned her into this puppet?
To conclude. Alejandro is a huge symbol of Gaga rejecting God in order to make herself into a god. The problem is she has been lied to; she will not be a god, or a queen, or anything, all she is a puppet to the Illuminati, and that is all she will ever be, the same goes for all other slaves like herself
Well, what do you think?