Madame Cinnamon Spicette
(?)Community Member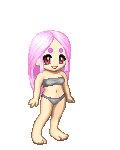 Posted: Sat, 28 Sep 2013 02:15:09 +0000
Hi, how's it going this evening? Today's newsletter is over the Grammys, namely the 2012 grammys. We will also discuss how Whitney Houston's death was a part of this ritual. Here, I will talking aboout the various sybols and events surrounding the Grammys and how they relate to the Elites' rituals.
To begin, we will discus the death of Whitney Houston. Ms. Houston had been scheduled to perform at the Grammys the day after she died, and her death sent shockwaves through the entertainment world. Even before this happened, there were signs. Read these quotes from an Oprah interview.
Quote:
Oprah: Did you think something was gonna happen in those drug-crazed, drug-filled days where you're sitting for hours and days?

Whitney: There were times when he (Bobby Brown) would smash things, break things in the home. Glass. We had a big, big giant portrait of me and him and my child. He cut my head off the picture. Stuff like that. And I thought, "This is really strange." So I figured, cutting my head off a picture, that was a little much for me. That was one sign.

And then there were other things like he started to paint in my bedroom eyes. Just eyes. Evil eyes that were looking at every point of the room.

Oprah: He started to paint on the walls?

Whitney: Yeah. The rugs. The walls. The closet doors. If I opened the door, there would be one picture. Then I'd close them and there would be another picture and eyes and faces. It was really strange. …

Oprah: What are you doing with all of that?

Whitney: I'm looking at it going, "Lord, what's really going on here?" I was getting scared because I felt something was going to blow. Something was going to give.
One could attribute this to Whitney and Bobby's reported drug usage. However, what she mentioned is more than this. "Evil Eyes" and the cutting of one's head is a common obsession of mind control victims. Is this a sign that Whitney was an MK slave so many women of the music industry?
Also, look at this description of Whitney's final days
Quote:
First she first visited Brandy, Monica, and Clive Davis at rehearsals for the mogul's pre-Grammys party, where a Los Angeles Times reporter described her as reeking of alcohol, "visibly bloated," and "disheveled in mismatched clothes and hair that was dripping wet with either sweat or water." According to the Times, when Houston wasn't mugging and gesticulating wildly for Brandy and Monica — who were doing a media junket, as well as preparing a duet — she was alternately skipping around the lobby or "wandering aimlessly" around the Beverly Hills Hotel grounds. Reportedly, guests had even called security to report the singer doing handstands by the hotel pool.

Houston's Thursday was about to get worse… way worse. That evening, she attended a party headlined by Kelly Price at the Tru nightclub in Hollywood. As she exited, seeming intoxicated, photographers took close-ups of her legs, which appeared to be spotted with blood streaks, along with scratches on her wrists
What happened to her? Was it drugs? Or was she breaking down mentally? Breaking through her mind control? Had she struggled with her handlers?
Of course, the behavior surroundng Houston's death is suspicious as well. Check out this quote from Forbes
Quote:
Whitney Houston's death made for a long day's journey into night at the Beverly Hilton. While the Clive Davis Grammy dinner had to proceed downstairs in the ballroom–with 800 guests already filing in as the news was breaking–Whitney remained in state, so to speak, in her fourth floor suite. She was not removed until just moments before the party ended–a little after midnight. She'd been in the suite, discovered in her bathtub. But there were many people in the suite when this happened at 3:50pm including her daughter Bobbi Kristina, her brother Gary, sister in law Pat Houston, and another player in this story — a nightlife friend who'd been guiding her around town the last few days as she was photographed in states of duress.

What you don't know is that around 11pm, paramedics were called back to the fourth floor. Security and police raced back to the 4th floor. A medical wheelchair with restraints was brought in through the back entrance to the hotel. Bobbi Kristina "freaked out"–well, she'd been upstairs for hours with her mother's dead body in the next room. It was understandable. The paramedics thought they were going to to have to take her to the hospital. But calm was restored. For ten minutes, though, security cleared the entire lobby of the hotel while the concert was going on inside the ballroom. I was out there at that moment, and it was one of the strangest scenes ever.

Then there's the mysterious story of a leak that occurred the night before from Whitney's group of suites. A man on the third floor right underneath Houston's suite suddenly experienced water cascading into his bathroom from above at 2:30am. It wasn't just a trickle. The man called security, then went upstairs to the fourth floor to see what was going on. He swears to me that it was Whitney's bathtub that was overflowing. He also says that a flat screen television had been been broken–the screen was smashed. My sources at the hotel say there was a "leak" but that it wasn't from Whitney's room. "They [her group] have a lot of rooms up there," says the hotel source. My source, this man, insists that he was told it was Whitney Houston's room. It does seem to have been part of her group of rooms.

There are many mysteries here. None of them have been reported or solved by TMZ or one of the other muckracking tabloids. I know the man who had to pull Whitney out of the bathtub yesterday and attempt to give her CPR. He told me, "She was already dead. There was nothing I could do."

More on Whitney's death and the Grammy party follows in the next post. And believe me, dear readers, this isn't easy. I've known Whitney Houston and her family for over 25 years. She was a beautiful girl with a big heart. She was full of optimism. Her mother is one of the finest people. The people who worked for and with her were devoted to her. When the shock turns to anger there will be a lot of finger pointing. But in the end, Whitney ruled her own world.
Isn't it just a bit odd that they would hold such a big event when there was a dead woman upstairs? And not just a dead woman, but one who was very high-profile? And this thing about an overflowing tub and a shattered TV? To me, that sounds like there was a struggle. And keep in mind she was found dead in her bathtub the next day and the man claimed there was water from her overflowing tub. Strange, isn't it?
Now, this quote, also from Forbes
Quote:
Whitney Houston's Mystery Friend Was Also Michael Jackson's Pal
Here's the one person in the Whitney Houston story whose name you have not heard, and who has remained a mystery: a Dutch man from Amsterdam who goes by the name of Raffles van Exel. He is also known – in court records—as Raffles Dawson and Raffles Benson. He was on the fourth floor of the Beverly Hilton Hotel in one of Houston's suites when she died. He appeared downstairs in the lobby shortly thereafter, wearing aviator sunglasses, sobbing.

As usual, he had an entourage in tow, including Quinton Aaron, the actor who played the football player in "The Blind Side." Raffles, in one of his many PR Newswire releases, recently announced that he's producing movies with Aaron. It's just one of many ventures he announces regularly. For someone who has no obvious means of support, he is a regular on PR Newswire and You Tube. On the latter, you can find him interviewing friends of Michael Jackson. It is assumed that he sells stories to tabloids. He regularly includes names of tabloid reporters like Kevin Frazier of "The Insider" on his Tweets.

Despite the shock of Whitney's death, Raffles still made it downstairs to Clive Davis's party. He was dressed in formal wear, had Whitney's tickets in his hand, and intended to sit at her table. Just inside the ballroom he was comforted by celebrities to whom he related his story—"I found Whitney." Gayle King hugged him. Quincy Jones listened patiently to his story. A security guard told me later, "Well, he was up there." He was also hanging around with Houston all week prior to her death. On Tuesday when she emerged from a nightclub, looking disheveled, Raffles appears in a photograph on TMZ like a deer in headlights. He is standing right behind her in a powder blue suit. On Twitter, he wrote: "STOP reading the stupid blogs.. Whitney had a great time, she looked amazing. Nothing was wrong, it was just DAMN hot in that club."

But who is Raffles van Exel? He's one of Hollywood's mysteries. I first met him in 2005 hanging around the Jackson family during Michael Jackson's child molestation trial. After Michael went abroad, Raffles was often seen with Michael's father, Joseph Jackson. He trades on being an "insider" when there's a scandal. No one really knows him, but he's always where there's action and celebrities. On the internet he claims to own a number of companies including Raffles Entertainment. He's also been sued a couple of times, once by a partner in something called Max Records, Inc., and once by a private aviation company in Los Angeles. I spoke to the plane company and they said they can't comment because the situation is ongoing. On Twitter he claims to be managing "my girl," Chaka Khan. There are plenty of pictures of Raffles on the internet with celebrities. You can see him with everyone from Magic Johnson to Sandra Bullock. If ever there was a real life Zelig, he is it.

It's not a surprise that Raffles has turned up in Whitney Houston's story. Last October, he and Whitney and others traveled to North Carolina with Whitney's sister in law Patricia Houston for something called a Teen Summit. It was billed as part of The Patricia Houston Foundation, an organization for which there is no official 501 c3 registration. Pat Houston, married to Whitney's brother Gary, has been Whitney's manager for years. (Whitney's own foundation for children ceased functioning years ago.) She also owns a consignment shop in North Carolina, and a candle company called Marion P. Candles, with Whitney.

Look for Raffles at Whitney's funeral tomorrow. In the old days he used to wear a yellow jacket full of black question marks—like The Riddler. On Saturday night, as he pulled in various guests to Clive Davis's party past the velvet ropes, he was wearing a Michael Jackson-like tuxedo. He lives in West Hollywood now, but his official domicile—and where he's been sued—is Chicago. He has not responded to countless emails and phone messages.
My, oh, my isn't that odd? What was this mysterious insider doing there? Why would he run off to a party when someone he was acquainted to had just died? Isn't it odd that he was associated with another celebrity who died under mysterious circumstances?
Houston death seems typical of other celebrities who died; a death attributed to drugs, conflicting reports abut what happened, seemingly no investigation. What did she do? Was her death a ritual sacrifice to anoint a successor? Did she fall out of the Elites' graces? Moreoever, did Whitney know? According to
this source
, Whitney became more spiritual in her last days., s if she knew her time was near? But how could she have known? Was she planning a suicide? It doesn't look like it from the evidence
And what about this?
Quote:
What was in Whitney's secret note to Brandy?
Singer Brandy has one of the last messages ever delivered by Whitney Houston — but she's not telling anyone what it says.

On Feb. 9 in Los Angeles, Houston approached the younger singer as she and fellow singer Monica and mentor Clive Davis were conducting an interview with E!

A post on RyanSeacrest.com says Houston "crashed" the interview, then goes on to say "Whitney seemed a bit manic as she told Monica about swimming 'two hours a day,' and conspicuously handed a note to Brandy before hugging Davis."

When E! later asked Brandy directly what the note said, she replied "I'm going to just not say what it was and just keep it to myself for my own personal reasons." She also told the network "Whitney meant everything to me … She's the reason that I sing."
Brandy and Houston starred in the 1997 remake of Rodgers and Hammerstein's "Cinderella." Brandy also is the elder sister of singer Ray J, who had reportedly dated Houston on and off over the last two years of her life. Ray J gained notoriety in 2003 when a sex tape of him with Kim Kardashian was leaked to the public.

E! has video of Houston handing the note to Brandy, and Brandy's comments about not revealing its contents.
She was acting strangely and suddenly gave a note to her friend just before dying. Is it a coincidence? Why did Brandy refuse to tell what it said? Is it a suicide note? Or could it be a warning to her friend? A foreword?
Now, some burffer material before we get to the ritual
The number 11 is important to the occult; it is considered the master number, as it cannot be reduced in mathematics. Because it exceeds 10, the "perfect number" by 1, it is associated with foreboding, dark magic, crime, sin, rebellion and martyrdom.
Often, the elites perform mega rituals involving sacrifice on days and times associated with 11. Do you think it's coincidence the Twin Towers' attack was on the 11th of September? Or that the hostilities of WWI ended on the 11th hour, of the 11th day f the 11th month?
The death of entertainment insider Alexander McQueen occurred on February 11th, 2010. He is connected to Lady Gaga, who released her symbolism filled hit "Born This Way" on February 11, 2011. She spoke of Whitney in relation to this song
Quote:
I need to thank Whitney Houston. I wanted to thank Whitney, because when I wrote 'Born this Way,' I imagined she was singing it – because I wasn't secure enough in myself to imagine I was a superstar. So, Whitney, I imagined you were singing 'Born This Way' when I wrote it.
Hmmm, Whitney died on February 11th of 2012, a year after Gaga's release of
Born This Way
It's odd that these three days would be connected, isn't it? And let's look at Lady Gaga's Grammy outfit

All black, a widow's veil, almost as if she was planning to dress for a death. Suspicious, no?
Now, let's take a look at some industry insiders' talking about Houston's death. Here is a quote from Celine Dion, from the Vancouver Sun
Quote:
It's just really unfortunate that drugs, bad people or bad influence took over. It took over her dreams. It took over her love and motherhood. When you think about Elvis Presley and Marilyn Monroe and Michael Jackson and Amy Winehouse, to get into drugs like that, for whatever reason. Is it because of the stress and bad influence? What happens when you have everything? What happens when you have love, support, the family, motherhood? You have responsibilities of a mother and then something happens and it destroys everything. That's why I don't do parties and I don't hang out. That's why I'm not part of show business. We have to be afraid. I've always said you have to have fun and do music and you can never be part of show business because you don't what it's going to get yourself into. You have to do your work and get out of there
.
What is Miss Dion afraid of exactly? What could be so wrong in the music industry that she just wants to do her work and go?
Also, this quote from Chaka Khan, from E!Online
Quote:
I think we all, as artists, because we're highly sensitive people, and this machine around us, this so-called 'music industry,' is such a demonic thing. It's sacrifices people's lives and their essences at the drop of a dime … I had a manager once say to me, ' You know you're worth more money dead than alive.'

I mean, I've cried for her, a lot over the years, so many times. In a way I've mourned her, because I felt something was gonna happen because she was so close to the wire.
Is she just exaggerating? One might come to that conclusion, if not for the ritual symbols present at the Grammys
As the Grammys are music's biggest night, they must go along with the elites' code. Whitney's death is undeniably wrapped up with the whole thing, but what was the point of sacrificing her? Could it be to welcome her successor?
Just a few days before her death, her mentor, Clive Davis claimed Jennifer Hudson was the new Whitney. It's also interesting to note Jennifer's career took off after the murders of Darnell Donnerson, Jason Hudson and Julian King, her mother, brother and nephew respectively. Were they killed ritualistically to promote their relative's career? Hudson was chosen to sing a tribute to Whitney, the latter's portrait floating behind her, signifying her status as Whitney's successor.
Finally, the ritual. The grammys ended with a Black Mass, conducted by our old friend, Onika Maraj, oh, sorry, I mean Nicki Minaj.
Nicki entered the grammys wearing a bright red dress, symbolic of initiation and sacrifice, performing the role of woman possessed by a demon named Roman Zolanski. At the Grammys, this "demon" was exorcised and presented to the world as Nicki's new persona. Roman is one of Nicki's alters. As previously discussed, alters are the result of the elites' Monarch Programming, which create alters through violent and traumatic rituals. These fully programmable alters can even speak in different accent, as we see with Roman. And here, look at these lyrics from
Roman Holiday
Quote:
Take your medication, Roman
Take a short vacation, Roman
You'll be okay
You need to know your station, Roman
Some alterations on your clothes and your brain
Take a little break, little break
From your silencing
There is so much you can take, you can take
I know how bad you need a Roman holiday
These lyrics explain the typical MK slave experience; being drugged, forced to disassociate, having their minds and style altered for the elites' purposes. Not to mention Romans name is inspired by Roman Polanski, director of the film
Rosemary's Baby
, about the Anti-Christ's birth, and a known *****. Why would sh name a persona after such a person willingly? Hmmmm. Could it be because of his importance to the occult entertainment elite?
Nicki's performance is a huge Black Mass, a Satanic mockery of the Catholic Holy Mass. Often, MK programmers use an undertone of Satanism to traumatize their victims.
Here's the video for reference sake
Her performance starts with her in a catholic church, possessed by Roman, and breaking free of the restraints placed on her, causing the windows to explode. The church then goes wild, with strippers dancing with young priests attempting to pray, a mockery of
Come All Ye Faithful
plays in the background. The Pope figure who accompanied her to the Grammys then appears and makes her levitate. The entire performance is the ritual; drawing power from Whitney's death, the elites have performed a Black Mass to empower themselves and their stars, or at least, that is what thy believe
So, there you go. What do you say? I expect the usual mockery and the one or two people who actually try to say something meaningful.