Xedhadeaus
(?)Community Member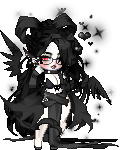 Posted: Mon, 05 Mar 2012 00:32:11 +0000
deadmanjay
Xedhadeaus
deadmanjay
Xedhadeaus
deadmanjay


Catholics are Christians which still means you are just talking about one religion.

To answer your question: There are hundred of rumors as to what is supposedly in the Vatican. Anything from Jesus' actual robe, to an extra-terrestial that helped build the pyramid, to even the body of Mary of Magdalene. Now, if the Vatican were to allow people to come in and look around, and they didn't find all of this supposed hidden mystery stuff, what then? It would probably be like Area 51 in which people still think that hundred of stuff is hidden from them and they really want the truth damnit. However, since the mass can be moronic, there would still be people that don't believe that there wasn't as much as they thought. Old Bibles from the early days just aren't good enough for some and thus, the truth to them, would still be a mystery. So would their ******** brains, but I digress.
but why seize such things? It's almost as if they are controlling a disease... The new form of knowledge and truth to the past... I have no quarrel with marching forward, but I tree that doesn't know of its roots has no idea why they're alive...
I get how the mass sway and swerve at tidbits of information, rumors or no... But what could such knowledge do when shared with a smaller body? Only people who lie and cheat hide the truth... I understand the fact of sheltering us all from harsh realities... But even if we were to see the worst... What is the bible? It teaches us how to be better and care, and learn with a heart... AT THE LEAST... So I'm still uncertain as of why It's felt the need to be kept over our heads... And as one person said above, "some people aren't ready for the truth" why should someone decide when we are ready? We spend our entire lives trying to prove ourselves, yet we can never achieve the base of our lifelong struggle... To find... It, everything.
You are trying to play conspiracy theory and philosophy way too much. Out of all that, you got that they really are hiding something? If all they have is older bibles,which they have admitted a little of, why does the public need to see it? That s**t is old and would probably crumble if some snot nosed little moron touched it. That would be if they didn't have an armed guard ready to shoot said snot nosed moron with extreme prejudice.
but didn't you just argue they had more? Or claimed to have more?
And the public seeing it really shouldn't be a concern... If they're just really old bibles and such, why would they need to be read and studied in secrecy. Like other things and artifacts... Some are out to be viewed, not touched and drooled over but to be seen.
Books like the hunters guide... Talking about the legend of Dante and sparda, vergil and etc... Are also in the Vatican... So not just bibles are there though it is religious.
And it sounds like the fact that people at the Vatican could retaliate against others is justifiable to you... A religion that is otherwise peaceful and nonviolent going out of their way to harm someone they could have just prohibited from entering...
Admit it, you already hinted at having a sour outlook toward people's minds, and now you think a careless civilian being shot is... Forget it, I'll just hope for a second opinion.
So apparently you can't read and understand that people making claims of something doesn't mean that that something exists. Good luck in other, less demanding forums.
thank you for only answering the portion of the post you disagreed with... Where this conversation rooted from hiding the truth.
Also thank you for having the profanity filter on... Yet being the only person in this conversation who swore... You fail...