2sarahgate
(?)Community Member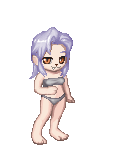 Posted: Fri, 04 May 2012 14:06:52 +0000
FyoraSilverwolf
2sarahgate
FyoraSilverwolf
2sarahgate
FyoraSilverwolf
(35,614)
I was thinking more like, the adventurers end up not completing the cake, and go on to do other things. And then, years later
BRRRZZZT
, Reapers invade the town, and because the dragon is too embarrassed to try to help, he leaves, and all the people in the town get indoctrinated, and then just about everybody in the world is taken by the reapers. The exceptions are uncivilized sparse tribes of humans whose shamans helped them escape to the Ethereal plane until the Reapers were gone, and then they returned to found "modern" civilization, eventually losing their ability to travel to the ethereal plane, and relegating the existence of elves, orcs, dwarves, and others to the stuff of myth and legend.
I would write up a story to that effect, with no player input. If I can get them together for one session, the game can continue, but I haven't been able to do that, which is why it's ending.
that is so freaking cool. XD
domokun
stargate
(35,703)
Looks like we're going to try to get the group back together, though, so I may have no cause to use it. :/ Which is only slightly disappointing.
getting together after the semester is over? O_o
domokun
stargate
(35,710)
Bad Player who basically (but unknowingly) made Old DM leave (thus causing our issue with not playing because we don't have enough players like... ever.) had the idea that Old DM could come back after the semester is over, because then he won't have school taking up so much of his time. [Old DM's excuse was that he was too busy, because he's too polite to tell Bad Player that he doesn't like playing D&D with him. And I'm also too polite to tell Bad Player I don't want him playing any more, even though I'd much rather have Old DM back.]
Old DM is getting married early June, though, so I said if he's too busy with that, I understand. But his main hesitation is that Bad Player is still in my campaign, and I have no way of ensuring that the reason Old DM left won't come up again. However, Midnite's campaign is basically specifically designed to either reign Bad Player in or make the game hell for him. (Midnite started thinking about it when I would talk to him about whatever Bad Player's current antics were behind the scenes, and Midnite would say "Well, if I was DM......" even though he was pretty burnt out on DMing before he moved out here. The time playing under Old DM, and then me, have renewed Midnite's desire to DM, I think.)
My problem is, I'm a
very
"go with the flow"/"make the world as the players explore it" DM. Old DM has a world completely built ahead of time, with some pretty specific plot in place. (So there ends up being a noticeable amount of "railroading," which I don't mind, but Bad Player does. But if you give Bad Player free reign like my campaign does, it's even worse than hearing him complain about being railroaded.)
I just remembered I'd been meaning to ask Midnite for his perspective.
one person mad the guy wanna leave? O_O
couldn't midnite tell him that? and yeah, after the emester is good. XD

oh, wow! congrats to him!
don't wanna bring him back to unpleasantness...
hehe, go midnite! ^w^ and he could always do some lightning on the guy. >w<

oh...

lol
domokun
stargate