Your_Destiny_Awaits
(?)Community Member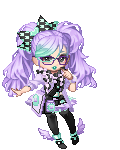 Posted: Sat, 20 Jan 2007 21:47:15 +0000
Post #1
Hello, everyone! I'm sorry to say that after almost 8 years of running this charity, I finally feel I've out-grown the place. I had a baby in December, and although I'm still doing things on my main, I've found myself neglecting my charity too much. Now that he's here, I really only have time to fart around with the one main account, so it's time I close this place down.
It's been a great time, and I thank everyone that has been a part of YDA Charity's history. I haven't calculated in awhile, but I'm fairly certain I've given away over 15 million gold in pure and items while we were up and running. Lots of contests and giveaways drew in most of our traffic.
I'm giving most of my stuff "away"!

Please check out the next posts to see how you can score some of the items that I have to get rid of.
Make sure you read all of them.
arrow I apologize that there is a lot to read through, but how else is one supposed to get their point across in a forum? Please read through the rules here and in the application post so that you don't miss anything.
arrow You must be questing for a cat item to put in an application unless you are applying as a newbie.
arrow Please keep chat speech to a minimum.
Emoticons and 'lol's are okay for conveying an emotion, I just don't want too much illiterate/text talk posting 'lyk d1s'.
arrow Please be nice to your fellow questers, bumpers, and other charities in this thread.
arrow You can advertise your quest, but do not beg for anything, for you will get nothing from me. I'll most likely just ignore you. If you want a donation, just fill out the application; otherwise, I can't help you.
arrow Post your application in the thread, do not PM it to me; it will be ignored if it shows up in my mail box.
arrow Chatting is highly recommended, but not required. You can bump a little if you'd like, but don't go too crazy.

Post more and stay longer; you're more likely to get a better donation that way. I may even give you a second donation in the future if I see you are genuinely active.


arrow All charity business should be brought up with Your_Destiny_Awaits. Please do not PM OtherWorldShukumei with charity inquiries - even if you win something.
arrow Do not quote anything on the first page. Why? Because it's pointless and annoying.
arrow And please, in case it isn't obvious, follow Gaia's ToS and Rules & Guidelines.
arrow For some extra gold in your donation, PM me, Your_Destiny_Awaits, the Secret Word: "Catscratch" when you put in an application. Don't put the word in your application - it's a "secret" word for a reason.
Also note: This secret word does not apply to the newbies application, only for the questers.
arrow Don't steal the Kiki emotes! I paid for them. If you want your own, go here: Rydia's Emoticon Shop
arrow Rules are subject to change at any time and as issues arise.
Hint: Be nice to these people!
Your_Destiny_Awaits
xxx
OtherWorldShukumei
~owner & OWS's mule~
xxxxxx
~owner~
Post #1) Intro, rules, navigation, mods, & navigation
Post #2) Qualifying cat items
Post #3) Applying
Post #4) Bands for Newbies
Post #5) Monthly Gaian Contests
Post #6) Donators to this charity
Post #7) Donatees
Post #8 ) Reserved for future contests
Post #9) Reserved for future contests
Post #10) My Quest(s)
Post #11) Links in
Post #12) Links out
Post #13) General Contests
Post #14) Stuff Given
Posts #15) Random Goodies