Tholia
(?)Community Member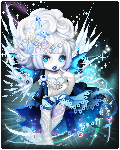 Posted: Fri, 19 Oct 2012 22:41:23 +0000
Hello Lovely People!

yum_strawberry

Come chat and maybe get some gift's or a donation! ^_^
Join our contest's! Bring Your friends! Grab a Bag if You are a New User of Gaia!
(

first page unfinished - in the transition of turning a quest thread in to a charity!

)



Few simple Rules :

1. If I am not here,the person in charge is : Tamurii and Literatic heart
2. Follow Gaia Rules and Tos at all times. ( needles to say but to make sure. )
3. Do not beg/spam/pm about giving you stuff and gold. ( if you do -specially if you ask for gold/items on your very first post - You shall be ignored. )
4. People who don't say thank you - will NOT be gifted / donated to again.
5. Do not expect to get big items right away - the one's who have
gotten items that are big/bigger - have either been here a longer while - or done something special to deserve it.
6. Greedy people are not deserving.
7. It doesn't matter if you have little or if you have a lot - if you are kind,appreciative and active -
you are deserving <3
8.

DO NOT ASK FOR GOLD/ITEMS/DONATIONS FROM MY POSTERS EITHER

.
Helping is what we like to do, but we like to choose the targets by ourselves.

- will add rules if needed. -

Have fun!

4laugh





About me :

I am 26 years old and I live in

Finland

.
I love music and I sing nearly everyday. I also work in a bar as a karaoke host smile
My favorite anime show´s are

Fairy Tail

,Elfen Lied,Samurai champloo,Death Note, Ao no exorcist, Dance in the Vampire bundle and Naruto.
There are many more but,those are on the top I think.
Also love the big bang theory,supernatural,the vampire diary's and the vikings <3

Sheldon-Fan

<3
I Usually am very positive and smile a lot and like to talk to everyone! ^_^
So You are very welcome to stay and chat! <3
I am very Interested in other countries and cultures,I have few penfriends.
I play games on x-box (mostly) and starting to learn Magic The Gathering. I had my first gaia account made in January 2004.
Due to busy life I left around 2009 and now I have returned with
a new account! ^_^


I am enjoying Gaia very much now and I am happy to see that there are so much nice
people who actually take the time to talk with me!

As a Quest I am hoping to get myself most wanted items from my wishlist.


If You have a Quest thread,give me a Bump,feel free to leave a link
( once please ) and I will give a Bump back! ^^

This

is

and always

will be

My Quest/Charity Thread. I will keep All my Quest's / Gifting events of the Future if they are
to come, right HERE! This will be my little home in Gaia.

Well,let us not bore you further!

And I do apologize for the bad spelling,don't let it bother You! whee

About Tamurii :

Hi, I'm Tammy. I've been a member on Gaia since '09.
My favorite things to do during my time is watch TV shows, movies, draw, write stories, play videogames, and read. I'm about to be a freshmen in college this year, finally!
I am an anime freak, even though I haven't had much time to watch any lately. Hopefully, you can recommend some of your favorites?
I want to write my own book one day pertaining to mystery/fantasy genre. <3
I'm also in love with the Chinese and the Japanese language.
I really love all my friends here on Gaia! Hopefully, I'll get to know some of you people and continue moving forward with this.
( Side Note from Tholia : Tamurii is questing Dj's wink )

About Literatic :
My name is Literatic, though most call me Lit. I am twenty-three and currently study Teaching as a Foreign Language. I've been a member of Gaia since 2OO4 but have taken many hiatus' from the site since then and used various different accounts and usernames. I have a passion for reading; particularly historical fiction, cross-stitching and animals. I have five cats and a puppy.
*Content*
And Please feel free to stay and chat!
- First post
- Donators
- Gifts and Mystery Prizes
- Helper - link
- contests
- Links out to other peoples quest's
- Donators of last year's quest
- Weekly announcement <3
- Regulars
- New User of Gaia - Grab A Bag!! -
-Special art Quest
-Art's of Shiro