Spixii
(?)Community Member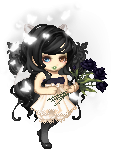 Posted: Thu, 25 Apr 2013 11:03:04 +0000



_____

Hi! I'm Alyssa "Laii" Tan from Bohol, Philippines and I'm 15 years of age. Firstly, I love reading books especially when it's science and math, I love reading science's Astronomy. I also love reading Nancy Drew Mysteries, it gives me chills and thrills. Also, I love, no, I live with music, I think I might die living without music. I love listening to music when it's genre is in blues, slow rock, classic, country and hip-hop/rap. I'm a big fan of Air Supply, Taylor Swift and Eminem. As well as I'm also living as an otaku. I watch anime everyday that at some times, I'm carried away in time. My tastes in being as an otaku is that I love to watch Horror, Adventure, Romance, Comedy, Romance-comedy and Shoujo. I'm a hugE fan of Fairy Tail, Nurarhiyon no Mago, Another, Kaichou-wa Maid-sama, K, Fate/Zero, Angel Beats, Death Note and many others. I'm also in to cute things like kitties, puppies, bunnies, teddies (Teddy Bear), marshmallow smilies, and any cute things out there. I'm really really into pink as well as purple, green, light blue (cerulean), black and white. If I love Japanese culture then, I'm starting to like Korean culture. I like listening to J-pop and K-pop as well as I like watching korean dramas especially about romance. I really really really love cooking especially when I bake cakes, cookies and tarts. I love eating Galaxy, Kisses, Snickers and Ferrero Rocher, btw, they're chocolates. I love playing volleyball and I love beaches and the mountains. I love editing photos and I'm good at HTML but need to learn CSS. In fact, I'm still a high-school student and high-school life feels great and is the best, I'm still young and there are so many great things I need to learn. biggrin whee



_____

I love hanging out in Gaia, I love how my friends and my fellow Gaians treat my as a friend in here, they're so friendly and kind. If there are times that I need help, they're ready to help me and I trust them as being my friends. What I do in gaia is that I love to play Booty Grab and hangout in the forums. You guys can see me often atat the achievement topic and Gaia Aquariums. I also hang out at towns 2 and virtual Holywood.


It's Meeh!

heart





________

✿ If I'm Absent/Offline, I might be doing ✿


__

✿ being a big sister in the house


__

✿ reading books


__

✿ spending time updating and posting at my FB pages


__

✿ Sleeping/Resting/Eating


__

✿ attending school


__

✿ and some other things, name them.





________

✿ Announcements ✿
gaia_angelleft September 18, 2012 : Account Created
gaia_angelleft March 22, 2013 : Started Playing Gaia
gaia_angelleft April 24, 2013 : First Dream Avi Completed
gaia_angelleft April 25, 2013 : Thread Created





________

✿ Easy Navigation ✿
gaia_nitemareleft
Introduction
gaia_nitemareleft
Plum's Rules
gaia_nitemareleft
My Quest
gaia_nitemareleft
My Dream Avi
gaia_nitemareleft
My Progress
gaia_nitemareleft
Upcoming Quests
gaia_nitemareleft
Upcoming Dream Avi
gaia_nitemareleft
Completed Quests
gaia_nitemareleft
Completed Dream Avi
gaia_nitemareleft
My Wishlist
gaia_nitemareleft
Donor's Donations
gaia_nitemareleft
My Special Gifts to the Kind-Hearted Donors
gaia_nitemareleft
Whitelist
gaia_nitemareleft
Blacklist
gaia_nitemareleft
Affiliates
gaia_nitemareleft
Events
gaia_nitemareleft
Games
gaia_nitemareleft
My Online Shop
gaia_nitemareleft
My Samples
gaia_nitemareleft
Buyers
gaia_nitemareleft
Surprise! SURPRISE!!!