Daemon Striker
(?)Community Member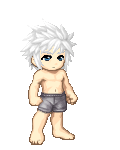 Posted: Fri, 28 Mar 2014 14:14:00 +0000
Daemon Striker's Quest for

the Big Three TWO

A HALO!!!!!
Still somewhat under construction...I shall be adding images to make this thread more visually appealing later...right now my resources are limited because I am not on my home computer. Got too excited thinking about making this thread. Please excuse the roughness for now! Lol.
sweatdrop
This will be the table of contents post.
Main Quest-Related Posts
::
About & Thread Rules
::
::
Quest & Progress
::
In the Spotlight!
::
List of Donors
::
::
My Friends' Quests
::
Favorite Charities
::
Affiliates
::
Link To Me
::
::
The Whitelist
::
The Blacklist
::
Miscellaneous
::
TekTek Me
::
Art & Other Requests
::
::
Vote for My Friends in Avatar Arena!
::
Mini-Charity
::
Daemon Striker's Chat Lounge
::
(Located in the Chatterbox)
THREAD ANNOUNCEMENTS
(Last Updated: 7/15/14)
7/7/14
-Thank you so much for the Mythrill Coin, anon!!

7/7/14
-A very generous donation from Elementis_Dragon!! Thank you so very much for your contribution!! 3nodding

7/4/14
-Eloquent Darling was bumped up to Investor status on the donor list from being a Benefactor. Thank you so much, Ellie!! That was totally unexpected and I appreciated it very much!
-DoublexEdgedxSword has been added to the donors list. Thank you very much for your contribution!!
OLDER ANNOUNCEMENTS
6/30/14
-Updated how the progress counter looks using a TekTek tool.
-Minor donor's list update!

6/18/14
-Minor updates to the donor's list with anon gifts! THANK YOU SO MUCH!!!!!!!!!!!!!!
-Also, thank you to Bozu-kun who provided the ever elusive Snowy Griffin!!!!!!

6/10/14
-Made minor updates to donor's list!! THANK YOU SO MUCH, ANONS!!

6/3/14
-An AMAZING donation was received!! Thank you so much, DorkofSporks!!!!!!

5/27/14
-Another donor's list and gold counter update!!

5/25/14
-Minor updates to donors list, gold counter & side quests made!

5/6/14
-The gold counter has been reset!! I just bought Devil Wings!! They aren't the Alchemized version, but that's okay!! Now it's halo time!! 3nodding

4/28/14
-Updated donor's list. And you are too good to me, WickedSpellz! Another 27mil! Thank you!!
-May's featured avatar is up!!

4/22/14
Updated donor's list. Also, WickedSpellz contributed another 200k, making her total contribution to date 2.2mil! Thank you very much!!

4/21/14
HUGEEEEEE update to the Donor's List, and the monthly avatar is updated AND COMPLETE!! CONGRATS, ELOQUENT DARLING!! Stay tuned for more!! Next month's featured avatar is going to be posted early!!

4/19/14
THANK YOU TO THE 14 AMAZING ANONS (and other users, who are credited in my donors list) FOR YOUR CONTRIBUTIONS AND HELPING ME FINISH

NUMEROUS

SIDE-QUESTS!! THANK YOU, THANK YOU, THANK YOU!!!!!!! crying

4/16/14
Updated affiliates section!

4/11/14
Updated affiliates section!

4/1/14
Eliminated roleplay aspect of the thread due to lack of active participation and implemented a whitelist!

3/29/14
Grand opening of my quest thread! 3nodding
Taking a break from the arena right now!
The prices in my store are the way they are for a reason. They are the lowest (at the time) when I list them. Please do not ask me to lower them.
If they are not sold by the time the timer on them runs out, they will be listed again later at the lowest price possible when I post them again.
Thanks in advance for your understanding and patience!