Lirilei
(?)Community Member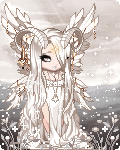 Posted: Thu, 27 May 2010 01:02:05 +0000

dA of the artist.
Welcome to the new home of The Angelic Nitemare charity thread! A charity of unusual habits and proportions! Some of you may remember this as the AN quest thread, back when Ridley & I were going for one of the biggest quests in all of Gaia. Well, guess what...

We did it!

That's right, we managed to get one of every MC from 2004-2009, plus all 1st gen EI's and now, because of the skills learned from making the gold to pay for that, I'm going to help others out there just like you!

There is a little bit of a catch. I don't have forms to fill out, no hoops to jump through, no special games you HAVE to play!

I will be handling donations several ways. One is to be a regular of the thread, and trust me, you will know if you are a regular. This takes some time, but can be fun and entertaining! I get random crap all the time, and sometimes, I share with friends! The second way is by our weekly donations! Yup, once a week, I will be giving out one, maybe two prizes. Depends how cash heavy I am, and how much crap I bought myself. (What, I like stuff too! whee ) This donation will be usually 25k, no more or less...but that's enough to get an gold shop item most months! Maybe even two if they suck! And this will be done by a complicated process to determine a thread that will be donated to! This can be a quest OR charity donation, so who knows who will be hit!




A little history on Ridley and Lirilei: In a rarity here on Gaia, Rids and Liri are in fact a real life married couple! Together for over a decade they have 4 boys, and a girl.

Ridley works nights, and Liri is a home maker, but both of them work as writers and roleplayers, co-creating the multi genre world of Terraphim! In fact, this thread doubles as the OOC thread for their writing pursuits!

Both of them ran the ORIGINAL Angelic Nitemare Charity together for about the last year after their 2 year joint quest was completed. The reason the new Charity thread was made is because Ridley has decided to pick up the quest where we left off. That's right, he's going for the '03s!





Stop by there, say hi tell him Liri and the ANC sent ya!








Weekly Donations!


Given Every Sunday!




Yes, I am a charity, but man, I love stuff too!

I'm trying to clear off my wishlist, which varies as RIGs and other what not hit. Keep an eye on it, as things are added on/removed often as my wants change.

If you wanna help Liri clear off some of that stuff, here is the link to her profile, and her wishlist!




Now, like anyone, I love games! In fact, I even got a few MCs that way, and I wanna make it good for you too! Prizes can be MC's, gold, art, or some other random item. You never know!

I have a few standing contest rules for these. MOST of my contests require you to have been around for the last 10 pages. This way someone can't just come in last minute and snag a page prize. Nope, I'll make you work for it! Sometimes however a contest will be open to anyone, and in those cases I'll be sure to state as such.

Page prizes: Again must've been around sometime in the last 10 pages (and if you're brand spanking new, I'll expect to see you for several pages, but NOT spamming! Actually following the threads rules and conversing!) How I do my prize winners is I RNG 1-15, on the specified page, and pick that way. So it's not the whatever # poster, oh no. Again making you work for my gold. wink

That being said current contests are:

Page ?: This one is a seeeeecret! Just be active, and you could win!

Avatar Contest - Just completed on 4/4/2013




Here are some links to places you might like, or places I think can help you in your quest!

Don't ask me to add your thread, guild or what ever. It won't happen. I link to things as I see fit.






Ridley put in some crazy work on those threads. Go check 'em. Really.
*
Like Pokemon? Like to RP? Come check them out! You can find me there a lot of the time.
*

Like the cute little rainbow chibi down in the art section? Then go check out Shockie's thread!
These are the good guys! The ones that help with donations, keep the thread moving with their conversations, help with art, or are otherwise supporting us.
Ry Yuuki - Yuuki is the wonderful artist who did the art for this thread, as well as numerous other pieces for us that can be seen on our profiles. Hit up Yuuki for work on your pages, though she is a busy women so be prepared for a wait!
Mewmouse - She likes to do random page prizes and what not and has been a long time friend of Ridley and Lirilei!
We have a ton of awesome regulars in our thread as well! Stick around, follow the rules and get to know some of them. You'll be glad you did!
Thanks for all your hard work keeping us sane and us on track with our quest! Now hopefully you'll keep helping us on our charity!
These are the bad guys!
People that have been mean, or jerks, or generally stupid. You do not want to be here.
O_SkyFlakes_O - For refusing to read the front page, constantly begging for items, and not listening when told to read front page to see how the charity works.
Lirilei (duh), Ridley Starsmore, Mewmouse, Ulfheonar Shapechanger, etc. Any of the thread regulars should ALSO be listened to if they tell you that you should/shouldn't do something.
Because people like to act like idiots at times, I'm making sure to post the rules up.
First and foremost. OBEY GAIA TOS
No page stretching, or bumping (this includes posting only emotes. Pics/gifs may be posted, especially if the point is to continue on, or start a conversation). TALKING.
I don't want to see the same image/link posted over and over.
DO NOT spam YOUR QUEST within the charity. You want it listed? Contact Lirilei to affiliate.
Don't quote the front page. It's ANNOYING.
Be at least somewhat literate. Spell out your words, use proper punctuation, grammar if you can help it. It helps show you use your head for more than a hat rack.
Do not create a huge quote chain. Trim it down often.
Try not to reply/post multiple times in a row. You can always right click to open a quote in a new tab, copy and paste it, and combine posts that way. This is doubly enforced when we have any sort of page prize going on. Posting multiple times in a row is an automatic disqualification from that contest.
Overly huge post styles (aka fobs). please nothing super gigantic huge. It drives me buggy. Especially when I have to hunt through a ton of images/superfluous words to find what you had to say.
PLEASE for the love of my sanity (and poor eye sight) do not use super teeny tiny text, or pale font colors. I absolutely CAN NOT SEE IT. I will not attempt to read it, and I may just block you (thus preventing you from posting in the thread). I'm sorry, but its really, REALLY hard on my eyes, and others as well.
If you want a hope of a donation from us your profile must be viewable by the public. We can't give you stuff, if we don't know what you want. We hate guessing.
To be able to get stuff from us, your trading pass needs to be enabled and working properly. Hard to give you stuff, when we get told your pass is broken.
COMMON SENSE PEOPLE!!!
More can and might be added as is needed. Just because it's not listed here, does NOT mean it's not a rule that won't be enforced by one of us.

To be eligible for page prizes, you have to have been an active thread member for at least 10 pages BEFORE the page prizes. This seems fair, and with our no bumping policy, means you have been talking to others in thread. it also prevents page sniping.
If you have truly read this post, then in your first post, please tell us your favorite color! You will NOT be told to read the front page, if you do not do this one simple thing, you will simply not qualify for anything. You are more than welcome to opt-out and just hang out and chat.
mrgreen
Well, you have reached the bottom of the First page, and we have to say, if you stuck around, I am impressed! Good luck in your quests, and we hope to see you really soon!

[url=http://www.gaiaonline.com/forum/charity-quests/angelic-nitemare-charity/t.61504887_1/?sequence=1/][img]http://img121.imageshack.us/img121/74/logo2t.jpg[/img][/url]
And remember, folks, if you would like to help, either with donations or items, just send a trade to Myself labeled 'Donation'. Thank you!
PS...little known fact...I LOVE art! Especially of myself and my regs! Thank you art will be going here! Several of them are thumbnails of the larger image, so be sure to click on them!
Lines by Ry Yuuki coloring by Ridley
Art by Ulfhade
Art by Ry Yuuki
Art by Ulfhade

Full size of this image here.
Art by Ry Yuuki
Just a few of us huggin the Jeff. He NEEDS it, and should be hugged often.
mrgreen
art by Ry Yuuki
Liri and Ulf during Halloween! Art byMewmouse
Art by
day dream2
Art by [ color=emo ]
Art by Ry Yuuki
Art by Ry Yuuki
Page prize won by Mewmouse.
Art by Mewmouse
Art by Mewmouse
Art by Mewmouse
Art by Ry Yuuki
Art by Mewmouse
Art by Ry Yuuki
Art by Ry Yuuki
Art by Ry Yuuki
Art by Ry Yuuki
Art by Ry Yuuki
Art by Ry Yuuki
Art by Ry Yuuki
Art by Ry Yuuki
Art by Mewmouse
Art by Ivy FTW
Art by Ivy FTW
Art by Mewmouse
Art by Ulfhade
Art by Mewmouse ]
Art by Mewmouse
Art by Ry Yuuki
Art by Mewmouse
Go here to see the full sized image!
Art by Mewmouse
Art by Sinsario
Art by Wingless_Love
Art by Mewmouse
Art by Mewmouse
Art by Mewmouse
Art by Mewmouse
Art by Tsukita-chan
Art by Ry Yuuki
Art by Ulfheonar Shapechanger
Art by Ry Yuuki
Art by Imperial Shockies
Pixel by alternative owl
What's that? You want to do art for me? Well okay! Here's some of my avvies that I'd love to have art of!
(supposed to look masculine)
(supposed to look masculine)

(supposed to look masculine)