Ways2Win
(?)Community Member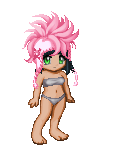 Posted: Tue, 05 Nov 2013 16:37:58 +0000



Hello Guys. I am back and asking for donations to get my wishlisted items.
I have not been online in quite a while and things have changed quite a bit

If anyone would be kind enough to help me out that would be awesome!

The below is older stuff from my previous visits.






------------ OLD STUFF -------------------------



Christmas Goal:

5,000,000 Gaia Gold

Zodiacal

I would like gothy looking items as well. Would you please tell me some goth looking items? I'll accept free one but I'd like a list as well.


Note: Dec 3, 2013: I have updated my wishlist Items. Click Here for more info. That has the update and preserved info. Gifters lists and old info are preserved here.

Note: Instead of clicking </3 why don't you try talking to me? Please <3 my topic till it is about 1 past 0.

Note: Everyone who posts will get a tip. + I'm accepting ava art. Please!

Thank you so much to all the gifters!

---

Hello Friends,

Thank you for visiting my Quest/Wishlist thread. Please stay and chat with me and lets have fun.

---

I'm looking to find a good name for my "Quest"/Wishlist. Any ideas?

---

Round 1 of my Wishlist went very well. 16 of 42 items obtained.
---

I'm still new to Gaia. I'd like to get more friends and succeed here.

There will be polls up from time to time.

If you want to beg go ahead, perhaps I'll give YOU something!

---

OneShots:

Month 1: Click Here.

---

I thank everyone. If I miss you let me know. if you spot any errors let me know. The added wealth I put is based on how much the average market value is at the time I received the item. If I spot a overzealous fake price on a common item I will negate that one. For example a 5 gold starter item market valued at 10 million doesn't add to the list.

---
NOTE: Near Christmas I was having a rough time and was sad and I may have left off a few people and their donations. If you see I forgot you please message me and I'll add you.

Tell me what you think of my wishlist.

Wishlist Completion:
Donation Worth: - - - 16,080,000 [Non - Wishlist/Total of all Total]

Gifters List:

Der General - Superior Form and Red Honeymoon Panties - Via Quest Thread Here.
FRC Angel - Siren Shell + 10,000 Gaia Gold - via the Charity Here.

Non Wishlist Gifters:

Razzly Star - 15,000 Gaia Gold via the Charity Here.
THE Santa Claus - 10,000 Gaia Gold - via the Charity Here.
SantaEngi - 10,000 Gaia Gold - via the charity Here.
oneia - 5,000 Gaia Gold - via the Charity Here.
sugarrr - 50,000 Gaia Gold - via The Wishlist Connection Charity. Here.
Jsaks - Pot o' Skittles, Sharktooth Knife, Armadillo Pinball, Titan's Legacy (Seed), and Skittles Crazy Cores Backpack (Strawberry Watermelon) - via the Charity Here.
Aunie - Xmas 2k10 Event Festive Candycane Scarf - @ Chatterbox Here [I think]
Hetero Heroine - Fairy Ring - Via Giveaway Here.
We Could Be Villains - Ring Around the Rosie - Via the Game Here.
ilover1508 - 100,000 Gaia Gold - via the Charity Here.
Monthsary - Xmas 2k13 MistleTOES
Nidorous - Familiars of Demonic Affection and Alrunette - From the Charity Here.
AlyMarsh - Cafe Miam 2nd Gen.
perncess - November Birthstone Necklace
SweetIy-x - 200,000 Gaia Gold
Arrna Ravyneborne - 1,000,000 Towards Zodiacal only.
The Intelli-Gent - Houyi's Ward
Mint King of Cups
Pale Bebe
Festive Peppermint Cupcake
Starfish
Wild West Holster





Quote this for a reward Jan 1st.