some cat in a hat
(?)Community Member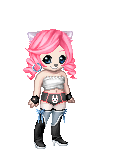 Dapper Hunter
3,250 Points
100

100
Posted: Sun, 11 Nov 2012 20:50:14 +0000
fancynancy11
some cat in a hat
JazziLoveBerry
some cat in a hat
JazziLoveBerry


Well of course... Any law in general will still be broken regardless. Like murder and stealing. It's there to prevent it from happening. People will still be able to have abortions, but it will slow the rate down.
.......
why slow the rate down though?
why not focus on slowing the rate down on something NEGATIVE such as rape, or incest, the real problems here.
They are trying to slow those rates down as well. Of course. They have laws against those, and the police and other law enforcement agencies are at work trying to prevent it. Abortion being a "real" problem is an opinion... It is a problem for some people.
Abortion is NOT a problem.
If you don't like abortions, then don't have one. It's as simple as that. The fact that you want it to be outlawed, for the choice to be taken away from others because you thinks its a 'problem' is ******** up. That's their choice. Not yours. Why should you have that power over others? Why should anyone?
There's this thing called women's rights.
. They use my tax money to do it, so this isn't just their problem, my money is now blood money used to kill innocent baby's because the women is too selfish to want to help a defenseless babe. Abortions shouldn't even be a option, it's a very lazy and selfish option...and. This isn't a women's right, as far as I know, murder is still wrong, and abortion is murder so calling it women's right is just a lie. Do people really think that murder is a right nowadays? Sad times...
Too selfish?
Darling, there is nothing selfish about not wanting to claim a child you received from rape.
A child has a huge impact on a woman's life, and she did not ask for that. That is unfair.
Should women have to keep babies because they were thrust upon them in addition to being abused/harmed?
As for your money, why do you think it would be your money covering it? Maybe your money would be paying for medicare for others, and that would include abortion, then yes. But think about it this way, I don't believe in war, I don't want MY money going to war.
Abortions are legalized in COMMUNIST COUNTRIES EVEN! The fact that making it illegal is even being considered right now in this country, is pathetic!
That would be bring us backwards.
I hope it won't take you being raped yourself for you to see this.
Please open up your mind, just a little bit. And see what its like for everyone else, not just you.
Please bear in mind that it really is a hard decision for a woman to decide, its not a day at the park. It has a huge impact on the body as well as the mind.