Sonic Offline
(?)Community Member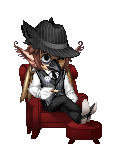 Posted: Tue, 05 Feb 2013 18:27:25 +0000
God Emperor Akhenaton
Sonic Offline
God Emperor Akhenaton
Saruwatari Kooji
God Emperor Akhenaton
Just be aware that I never started this. The moment I say something, you guys go apeshit. If that isn't misery, then I don't know what is, but I'll keep doing it. The point is that custom builds will not go away, but even saying that gets a negative response from you.
Yeah, because I have nothing better to do with my time than to follow you around on these forums at all hours of the day to quote you and make you miserable. FYI, hyperbole goes both directions...
It should also be noted that you're the only one who seems to think we're in misery. Contrary to popular belief...things that happen on here don't affect my mood in the real world. I see you posted misinformation or something that is outright wrong...I create a post that shows how you're wrong and even provide links in an attempt to help you learn, then I go on with my day. It is honestly as simple as that. If you refuse to take our assistance(which is primarily what it is) then so be it...remain looking like an imbecile it's not our problem.
God Emperor Akhenaton
Well it's evidence that things just don't become obsolete. Why have a land line when there are cellular phones? Why sail across the Atlantic for 8 days when you can fly for 6 hours? Because things do not go obsolete. They still make swords, they still make model airplanes and they still make typewriters. The custom build is going nowhere because there is still an interest in it.
That was your original post that we're discussing. That first sentence is typically called the topic sentence. A topic sentence is the statement that defines your point for the paragraph. In your topic sentence you are arguing that obsolete implies they stop producing things. The rest of your paragraph follows that same flawed argument. You bring up several points in an attempt to prove that your argument is valid based on your assumption that obsolete implies production is stopped. I'll be honest, grammatically you did a decent job. You stated your topic and your paragraph stuck to it. The problem is your logic and reasoning is wrong.
Saruwatari Kooji
Why must you make it so painfully aware how out of touch with reality you are?

Obsolete does not imply they stop making things. It's not even in the definition

Land lines are still required for various things, such as fax. The reasons for using it are varied, but that does not imply that the technology isn't obsolete. It's old and outdated with better alternatives.

The reasons for ocean liners are varied as well, but many of them aren't exactly "obsolete". The idea of sailing may seem obsolete when compared to flying, but the same argument could be applied to bikes vs automobiles. It doesn't really make sense.

Model airplanes are a hobby item, as they always have been.

Swords are obsolete, but are, again, being made for various reasons. In many developed nations the primary reason for sword production is collectors, but there are the few ceremonial uses for them as well.

As for typewriters...click me. They are no longer being mass produced...there may be someone here or there that can still make one in their garage, but again, it's a hobbyist thing.

Obsolete simply implies there is a newer and/or more efficient technology and has nothing to do with production of said product. Your point is invalid.
That is my post(minus the markup). I never once stated that you were wrong about custom build computers. In fact, that is one thing I agree with you on. They will stick around for awhile, but the demand for them will decrease. One more time for clarification, I'm not arguing that point, I never was.
My post, in its entirety was pointing out your flawed logic and obvious lack of knowledge of the definition of the term 'obsolete'. It is not my fault you took it as a personal attack on your character. If you would stop acting like all we're doing is attacking you because we hate you, you'd see we are actually trying to teach you. We are very keen on accurate information that can be verified. We have shown you time and time again how your logic fails and your information is not accurate, while at the same time demonstrating how to correct your mistakes.
Again, carry on in your delusions if you want...it does not really affect us. I've already told you(and a moderator) that I won't stop correcting your mistakes. It is not a personal attack on you, it is nothing more than the desire to help and provide accurate information.
Than all you are doing is being a nitpicky c**t who I really would wish would leave me the ******** alone.
So it's ok for you to be flat out wrong and/or troll other users, but it's not ok for us to return the favor to /any/ degree.
Feel free to redirect your comment of him to yourself.
Is anyone else reminded of Shard?
All I did was say that custom builds will not go away and you went apeshit and tried to rip me apart. I didn't go into this thread expecting a fight, but you took it to the next level. Not me, you. If you don't want this, then don't pick a fight with me.
That's not all you did, and you damn well know it. I didn't go apeshit, either. You're just defensive.