DeCoro
(?)Community Member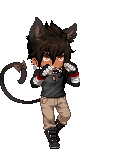 Posted: Thu, 27 Dec 2012 23:21:38 +0000
So, I just got a new tablet pen for my Wacom Bamboo Connect Tablet, but whenever I use it in Photoshop, it freaks out. Is there any way to fix it, y'know, not having photoshop perform a right click action all the time? I added it as a question on Yahoo Answers. However, I'll add the details below if you don't feel like clicking the link.

- Whenever I tap on the tablet within the Photoshop browser, it does a right click action.
(( For example, when I single tap on the brush tool, the tools that can replace it on the side bar pops up. ))
- It also zooms around the canvas. As in, zoom to a side, not zoom in.
(( But it only zooms up, ))
- This only happens in Photoshop. (( version CS5. ))
- My Hold & Tap for Right-Click option is disabled.
- I'm using a Windows Vista HP Desktop that is 7-5 years old.
- I'm using Windows 7 and do not plan on upgraded to 8.
- I have the latest drivers installed.

If you need any other details, just post and I'll try n' find an answer for it.