Susue
(?)Community Member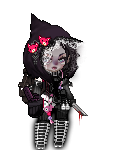 Posted: Sat, 21 Apr 2012 18:59:34 +0000
In my inventory during Dress Up the page will often freeze and depending on my browser a window will pop up telling me there was an error running the script (firefox) or having me force reload (safari) that tab and all my other windows as well.
I've seen a few other people report this and would much like this to be fixed.

Edit 4/25--It has now begun completely freezing either of my internet browsers forcing me to quit completely out of the program.
Edit 4/28--Problem now seems resolved though my inventory is now loaded much slower than before. Each tab used to load as a whole but now the images of the items load in small clusters.
If I had to guess the main reason for the inventory acting odd it'd be the ad that has to reload with every tab.
Edit 5/8--Now it acts incredibly slow and gets stuck in a loading process while switching tabs forcing me to quit and reopen the browser I'm using.