Sosiqui
(?)Community Member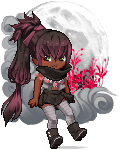 Posted: Thu, 12 Jan 2006 03:14:01 +0000
Breedable/Changing Pets
Rules & Guidelines
Last Updated:
February 17th, 2007 - Added sections 7 and 8, on pet removal/refunds and clarifying the rules on real-money commissions in Breedables.
These rules will be updated as necessary. All rules apply to all existing shops from the moment they are placed in this sticky. If you find that your shop no longer complies with the rules, it is your responsibility to make any necessary changes in a timely fashion.
Welcome to the Breedable/Changing Pets forum!
This forum is dedicated to shops selling pets and characters that can breed, grow, change, and are otherwise active. Many shops also offer roleplay to make their creations even more interactive and alive. The Breedables community hosts a huge variety of creatures to purchase, characters to create, roleplays to join and more!
Just be sure to follow these rules and guidelines (as well as the rules in any shops you participate in) and your time in Breedables is sure to be enjoyable.
For answers to frequently asked questions in Breedables, such as 'Where can I get a pet?' and 'How do I set up a shop?', please visit the
A Newbie's Guide to the BCP Forum.

TABLE OF CONTENTS:
Post 2 - General Forum Etiquette
Post 3 - Thread Placement Guide
Post 4 - The Rules of Art
Post 5 - The Rules of Concepts
Post 6 - The Rules of Shop Management
Post 7 - The Rules of Pet Removal & Refunds
Post 8 - The Rules of Real-Money Commissions
Post 9 - Forum Moderators