Prolixity
(?)Community Member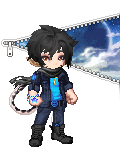 Posted: Tue, 15 Sep 2009 07:35:03 +0000
+
Post 1:
Basic forum rules and etiquette
+
Post 2:
How shops usually offer pets for sale
+
Post 3:
Basic explanation of breeding
+
Post 4:
Basic explanation of roleplay and roleplay guidelines
+
Post 5:
Basics of making a shop
+
Post 6:
F.A.Q.
//
Basic forum rules and etiquette

The first and most important thing to do in any Breedables shop: READ THE FRONT PAGE. ALL OF IT. And any other pages that contain shop information. It may be a wall of text, it may seem overwhelming at first, but it will tell you the basic rules for the shop, and will tell you if there are pets available and how to get them, if so. It will also give you other important information, such as whether you need to roleplay or show up in the thread to keep your pet, what to do if you have a question, who runs the shop and who helps in the shop, and what events or sales may be coming up.

Not all shops have the same rules. What's okay in one shop may be forbidden in another, so please read first!

Shop staff (people who own a thread or work for the thread owner) and shop regulars (people who hang out there all the time) have probably heard all the questions before. If your question has been answered on the front page, the staff or regulars may be annoyed at you for asking, so check first to be sure you're not asking a question that everyone else has already asked a zillion times. If you've read all of the information on the front page and you still have questions, go ahead and ask them. Be polite! A little politeness goes a long way in getting started in a thread.

Shops often have "shop mules," which are separate accounts created to handle business for the pet shop thread. The front page will tell you who runs the thread, and whether or not you should PM them. If you have a question, it's usually better to ask it in the shop thread, rather than PMing the mule or the staff. This is not a hard and fast rule, though. Read the front page to find out what you should do if you need to ask a question of a specific staff member. If you're not sure whether you should PM someone, ask in the thread; some people don't mind PMs, but some people do.

Don't quote the front page posts. It's unnecessary and takes up extra page space. If you have a question about a certain post, mention the post you're asking about, but don't quote it.

When you're just coming into a thread, it's a good idea to read the last few pages of conversation before jumping in. You're more likely to be talked to if you join in on a conversation that's in progress, rather than posting an emote or a generic action.

If nobody says hello to you, don't assume you're being ignored on purpose. It's more likely to be a mistake or a case of someone just not having anything in particular to say. Talk to people, and usually people will talk back to you.

Lurking in corners or in the rafters (or any other cliched hiding spot) is not likely to get anyone to talk to you. The best way to get people to be friendly to you is to be friendly to them.

However, being overfriendly or oversharing is likely to creep people out. If you wouldn't talk about it in a crowded mall food court, you probably shouldn't be sharing it in a public thread. Likewise, if you wouldn't do it to an acquaintance, don't post it - greeting someone with a kiss or a lick might look cute to some people, but others will be grossed out!

When you want a pet from a particular thread, the best way to get one is to hang out in the thread, make conversation with the regulars, and make friends there. If the staff and the regulars know who you are, you're far more likely to be given a pet, and if you're around often enough, you'll catch the sales and events in the thread.

If you only show up for sales and events, you'll have a harder time getting pets. The Breedables forum places a lot of emphasis on friendship and community, and sticking around long enough always pays off - if not in pets, in friendships and silly fun.

Whining and/or being a bad sport is a bad idea. If you're disappointed, angry, or in general feeling anti-social, DON'T POST. Being a butthead to the people in a thread you want to hang out in is a bad idea, and when your bad mood passes, you'll still have to deal with the consequences. If you seriously can't be polite, step away from the computer and go do something else. Come back when you've calmed down. It's much easier not to start a fight or hurt people's feelings, rather than have to deal with it later and apologize.

If you didn't get a pet in the event, sale, or auction - say "Congratulations!" to the people who did win, and keep your grumpy to yourself. Sure, it would have been awesome if you or your friend had gotten it, but making people feel guilty about getting what they got is rude and uncool.

Nobody likes drama. If you have a problem with someone, you should try to settle it privately first, preferably through PM. If you can't settle it through PM, you can ask shopowners or mods to step in. Fighting or being unpleasant in threads makes everyone uncomfortable and should be avoided.

Remember: this forum is a game and done for fun; the shopowners and artists are doing this for fun and in their free time. Behind the monitor and keyboard, we're all people, and we all have feelings. It can be easy to forget that you're talking to real people when you're looking at text and silly fantasy chibi avatars, but please try to keep in mind that the people you're posting to are just like you, and that this is supposed to be a fun thing for your free time.

If you're seriously upset over a pet, please consider stepping back and looking carefully at the situation. The Breedable/Changing Pets forum is a place to buy and sell pictures for fake money, roleplay, and talk to friends. It's a game, and your real life should come first.

If you make a mistake, apologize and take responsibility. Don't try to blame other people for things you did; don't blame a mental illness, a physical condition, or a stressful day. There are plenty of people who have that mental illness, physical condition, or have had a stressful day, and are still capable of being polite and mature.

//
Unspoken rules of the BCP

Don't ask to buy someone's pet, and don't try to resell your pets! Once a pet belongs to someone, it's theirs, and is no longer for sale.

In a sale, auction, raffle, or other event in which pets are available, DON'T EDIT YOUR POSTS. EVER. Editing when you're trying to get a pet is generally considered cheating, and it can get you banned from a sale or from the shop as a whole. If you screw up, post again. If you edit without thinking about it, fess up immediately. Editing in an event is bad juju.

If you don't want it, don't try to get it. There's always another chance, and there will always be someone who really does want it. Don't get a pet just because you can; get it because you genuinely like it.

Check to see if the idea you have has already been done, or if someone's trying to get it already. Stealing other peoples' concepts is considered rude. If it's already being done or quested for, ask if the other owner minds if you get something similar; but if they say no, respect that decision.

Don't take the lineart to use without permission. Ever. EVER. This will piss off the staff and regulars and may get your account banned for art theft. If you want to make an example of what you want your pet to look like, either draw it yourself or ask someone to draw it for you.

Don't ask or beg to be hired in a shop. If the shop is hiring, they will say so; if they want to get people to color for them, they will either invite you personally or put up a thread in which you can apply to color. If the shop doesn't say it's hiring, it probably isn't.

Don't pretend to be someone else by using another account. If people find out - and they probably will - they'll be even more angry than before.

Don't post in a shop just to post an ad. That's considered rude.

Don't ask owners to give you babies from their breedings. If they want to give you a baby, they'll let you know.