AngelaLauren12
(?)Community Member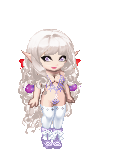 Posted: Wed, 29 Feb 2012 01:07:36 +0000
Tsuki Hoshiko
giggleboxforevabby
First post
Most of that... just ignorance.
First off... Martian Luther King Jr. day is mostly celebrating the life and dream of MLK jr.
There is much more to the Civil Rights Movement than just him... so should we have a holiday for every single Afro-American martyr?
Also before there was a 'Black History Month' there was "Negro History Week" the second week of February because it was the birthdays of two Americans who greatly changed the lives and social condition of African Americans: former President Abraham Lincoln and abolitionist and former slave Frederick Douglass who also took whatever actions he could between education for black people and furthering the cause for Civil Rights.
Black History Month has nothing to do with being anti-white. At the time when it was just Negro History Week: schools in those days excluded all forms of history regarding Blacks, Asians, Mexicans, Native Americans, or just anyone that fell under the category of "colored" The colleges and small institutions that recognized Negro History Week was simply giving insight to their black students of their history so that they may learn the good qualities of their own race which at that time was often ignored or denied.
The one who changed Negro History Week to Black History Month was President Gerald Ford (who by the way was a white man) Black History Month has nothing to do with putting down white people or magnifying the slave trade, fact is EVERY country in the WORLD has had some dealings regarding slaves at some period of time. So theirs no dissing the 'white-man' for having slaves. Every race there is has had some dealings regarding slavery in their past
So... Now that in the 21st century where schools actually teach a thing or two on blacks that had impact either in America or in other parts of the world... Why do we still have Black History Month? (I'll get back to you on that a little further in this post)
Sagging is actually accredited to the Prison systems not slavery. It's unknown which specific race started it. Belts had been taking out of the prison systems to avoid being used as a weapon or a tool for suicide. Men who had been made into someone's (letter after 'A' ends with an 'itch') wore pants that weren't properly fitted on their waist as did those who had no problem with getting their salad tossed (if ya know what I mean). So the homo part was correct, just not the slavery part...
In the 1990s ignorant rap and hip-hop artists picked up on it as a trend without knowing its origins passing it on to ignorant youth who clearly don't have enough pride in themselves to dress properly.
So back to why we still have Black History Month in the modern century. Other than out of tradition its there for young blacks to day to look at their past and take some pride in what their race has accomplished, its there to shine some light on how stupid it is to willfully speak in 'Ebonics' when that horrid butchering of the English language was only a result of the lack of proper education. Its here so that the black youth of today would know that being 'gangsta' sagging pants, and falling into bull crap statistics is not what it means to be black, they're better than that and that's not what the people before them fought for. Black History Month is an aid for blacks to take pride in themselves and where they came from.
Is Black History Month effective for its purpose?
In this day and age... not really, by this time it's no different than any other annual tradition, besides no offense to this generation (I too am part of this generation) But a good deal of Generation Y is made up of idiots who are set in there ways and may not ever change until they take a big fall... and even that may not bring about change.
pants sagging was proven to have originated in the slavery days.
Do some research, and not wiki.