Razumi Yazura
(?)Site Moderator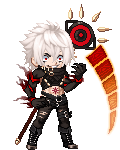 Posted: Fri, 18 Jul 2014 16:06:48 +0000

Raz's Beach Party Dress-up
[Reposted from here to lessen chaos that may happen in the contest sticky. You may chat and ask questions in this thread.]
....
Hey, guys. I've returned with another dress-up contest. Draw any of these characters in outfits you'd imagine them wearing around the Summer season. Whether it be going out to the beach or going off to see adventure on a fancy vacation cruise, let your imagination be free.






I will give a pair of swim trunks to everyone that enters. Just ask let me which colour you want per entry you submit.
Deadline:
August 31st, 2014, 11:59pm PST

Please allow me time to judge during the week.


I am going on vacation on August 30th with family for the long weekend. However, you are still free to submit entries by the end of August 31st. I will be looking at time stamps. I may be online to check entries while I'm at the hotel.
Rules/Notes:
◄ Follow Gaia's Rules & Guidelines and Terms of Service when entering.
◄ The entry must be drawn by you.
◄ You must use one of the character bases that I have provided.
◄ Feel free to tektek the outfit and then draw it on the base. You may show the avatar you made when you submit the entry.
◄ The outfit does not have to be coloured. You may colour it, if you'd like.
◄ Colouring the actual character is unnecessary as the outfit is the focus, but feel free to ask for their colours, if you'd like to colour the whole image.
◄ You may draw any kind of outfit you can think of within reason. They likely will not be wearing winter clothes in summer. Don't draw anything explicit.
◄ Yes, these are my characters, but this is just for fun. You do not need to know their backstory. Ask me if you're curious, though.
◄ Here's some of the character profiles for those that are curious. Ask if there's information you want to know that is not yet present.
◄ You are free to only draw the front view. The contest will be separated based on which you do.
◄ You may enter more than once. If there is enough participation, I can add more prizes.
◄ Do not PM me the entry. It will get lost into oblivion. Post in this thread with the entry form.
Entry Form
[quote="Razumi Yazura"][/quote]
[size=16][color=darkblue][b][u]BEACH PARTY DRESS-UP ENTRY[/u][/b][/color][/size]
[color=darkblue][b]Username :[/b][/color] (Put your username here.)
[color=darkblue][b]Character:[/b][/color] (Which character base did you use?)
[color=darkblue][b]Submission URL:[/b][/color] (Entry URL goes here.)
Character Bases:
I might add other characters later. Credit goes to ehcs for drawing my characters for me.
Prizes 1:
Front and Back view
Best Male: 50 billion | Best Female: 50 billion
Runner up 1: 25 billion
Runner up 2: 15 billion
Prizes 2:
Front view
Best Male: 25 billion | Best Female: 25 billion
Runner up 1: 15 billion
Runner up 2: 5 billion
Current Overall Contest Value: