Viice
(?)Community Member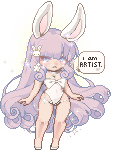 Posted: Fri, 18 May 2012 09:43:16 +0000
. V a r a m a ð u r . V e r u l e i k a .
T h e

x

O t h e r w o r l d
xxxxxxxxxxxxxxxxxxxxxxxxxxxxxxxxxxxxxxxxxxxxxxxxx
"How fine is the mesh of death...you can almost see through it."


-- JANE HIRSHFIELD, "The Present"
➲

D e s

.

c r i p t i o n :

Varamaður Veruleika, also known as the "Otherworld", is a spiritual realm that is
understood in various ways. Some experience it as the afterlife, the underworld, a dream,
a chimera, a vision or hallucination, an apparition or an angel. It is the whisperings of the
subconscious and the ramblings of a madman. It is the occasional nightmare,
the figure at the foot of the bed.

Most have glimpsed it, for it mirrors the realm of the living.

The Otherworld is an alternate reality with no government.
The souls of the dead wander here endlessly. Some become more than they
were in life, empowered by their will to exist. They exploit the lawless chaos
of the Otherworld to influence the living, be it in positive or negative ways.
Here are your guardian angels and your malignant spirits.
The chilling presence and the poltergeist.

It is also a place for the mind to visit. Psychics, schizophrenics, seers, and prophets
all tap into the Otherworld and interpret it in awe. Those unfortunate enough to be
especially in tune with this realm are said to be claimed by dementia, and are
tranquilized, lobotomized or worse as a "cure".

The Otherworld also serves as the environment within which dreams and nightmares
are experienced. Sometimes these visions are influenced by the inhabitants of the
Otherworld who happen to stumble upon them. They may even be induced from
the start by Otherworldly beings as warnings or attempts at communication, but they
can also serve as a useful way for the subconscious to communicate with the self.




➲

A c c e s s :

There is no single entrance to Varamaður Veruleika. Some come in death by
way of the boatman, others find rips in reality and curiously slip through. Dreams
and nightmares provide another in. Priests, witches, or psychics can be consulted
by the living to visit the Otherworld, but they must be careful not to become lost
or trapped by jealous, malevolent spirits who sense the pulse of life on them.

Psychedelic drugs can also dim the boundaries between the natural world and
Varamaður Veruleika, though the severity of it's effects depends on the
drug itself and of course, the dose.




➲

I n f l u e n t i a l

x

F i g u r e s :

Despite common depictions of the afterlife, there is no central power that
rules the Otherworld. There are, however, figures of influence who hold more power than
others. Their alignment and allegiances vary. [Active members will be added by request]



Luka

: Played by Viice.

MORE SOON ~ REVAMPING





Chell

: Played by Viice Chell, as mentioned above, was created from the clay of the river styx.
She is "possessed", or serves as a vessel, to the powerful spirit of Luka, and was created
in the spirit's "walking image". Traces of Luka can be seen in Chell's appearance; she sees her as
her "mother", and wants nothing more than to please this obscure figure who brought her into existence.

MORE SOON ~ REVAMPING



Charon: The Boatman: Played by Nation Prophetic. (description coming soon)