KING-Shiva II
(?)Community Member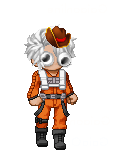 Posted: Sun, 07 Oct 2012 09:08:46 +0000



location:

(Tyrley)

Morden, Rochford company: Morri, those in the King's Hall


It hurt knowing that. He wished his cousin and uncle would right things between them. It was not that he wanted Oak to apologize, more that he wished his uncle would find his faults and make up for them. Before he could explain, the baron went to apologize to Serah and tend to his head. He wanted Oak as Lord Protector for there was no one he trusted more, but this bothered him greatly. Rock crossed the hall to his throne. He sat down to think, feeling the smooth wood of the arm rests with his hands and gazing up at the high arches in the ceiling. There were some places in the wall, perfect with the way lighting filtered in, where he could mount something. He vaguely remembered some religious idol being up there before in the beginning of his father's reign and then an animal head of some kind. He wondered what had happened to them. But back to Oak and Haster...

Your Majesty, he heard and dropped his head to see the princess of Hackathorn. She addressed him normally and politely... had she been acting during his wedding or had she dipped into some unknown drug? Rock was not in the mood either way and a servant came from down the hall. She asked for Angeline and he had that servant go find her. When she arrived, she asked him what this was--as if he would call her before them to sentence her to death. If Verity had come to ask for her head, then he would not permit it. That seemed to him, far too cruel, and she... for a brief moment, thought it was that. His mood couldn't be worse.

It was Morri's appearance that saved him. He didn't think much of it as he took a moment from explaining everyone's presence to kiss her. Rock placed a hand on her side, pulling her closer to him as he watched Vaughn propose his marriage. Or rather, reveal that he had already promised to marry her. He had nothing to say until Angeline accepted, declined, or either queen cut into their discussion. Angeline had been staying on due to his wife, whatever she decided to do about the girl was mostly fine with him.

His day had begun with the delivery of a blonde woman's hair (he suddenly became interested in Angeline's hair and saw that none of it seemed to be freshly cut from her head, he gave a sigh of relief), an altercation with Oak and his father, an injury to Serah Avalon's hands, and it seemed to go on to terrible with Verity and Vaughn's visit to bring the news of Victor Thornias. Although he had been mad at him for his decision to leave Angeline and take a Montarran whore home with him, he had been at one point his friend... He wanted to know about these thieves and how Verity was going to deal with them.