Samanato
(?)Community Member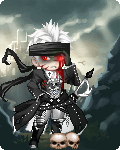 Posted: Thu, 05 Apr 2012 22:23:53 +0000
█████
┋Now The dark begins to
「
rise
•
﹥
, save your breath
↶
it's far from over
xxxxxxxxxxxxxxxxx
≪
♫
▫
◝
ℓєανє тнє ℓσѕт αη∂ ∂єα∂ вєнιη∂, ησωѕ уσυя ¢нαη¢є тσ яυη ƒσя ¢σνєя
xxxxxxxxxx
(
I don't want to change the world, I just want to leave it colder
)
xxxxxxxxxxxxxxxxxxxxxxx
L
i
g
h
t
t
h
e
f
u
s
e
a
n
d
b
u
r
n
i
t
u
p
,
t
a
k
e
t
h
e
p
a
t
h
t
h
a
t
l
e
a
d
s
t
o
n
o
w
h
e
r
e
⤵
xxx
[αℓℓ ιѕ ℓσѕт αgαιη вυт,]
xxxxxxxxxxxxxxxxxxxxxxxxxxxxxxxxxxxxxxxxxxxx
I'M

.

NOT

.

GIVING

.

IN
xxxxxxxxxxxxxxxxxxxxxxxxxxxxxxxxxxxxxxxxxxxx
I

.

WILL

.

NOT

.

BOW
xxxxxxxxxxxxxxxxxxxxxxxxxxxxxxxxxxxxxxxxxxxx
I

.

WILL

.

NOT

.

BREAK
xxxxxxxxxxxxxx

James Davison the Third A.K.A Captain Knuckles
!
▄ ▄
▄▄▄▄▄▄▄▄▄▄▄▄▄▄▄▄▄▄▄▄▄▄▄▄▄▄▄▄▄

I'm Captain of the: Legacy's Edge
We're currently at: Dry Dock Tavern





James moved his figure against the rim of his glass mug, signing a bit. He looked down into the glass of beer, wondering why the hell is he still a captain. After thinking about his last crew, they did have the right to leave him. Greed just got to him and now he is just a lone some Captain needing a crew to sail his ship but that might take a few days. Finding someone willing to waste their life at see will be hard to find, well maybe hard to find. It all depends on the persons determination and personallity. He then raised the glass to his lips, finishing the rest of the beer. This time, he didn't slam the glass mug back onto the table. He just slowly placed it back down, signing again. He then heard a womans voice, sounding almost like the Lady that sent her boyfriend to kick James a**. "Look, I apologize about how...." James said slowly turning his head so he can look the lady in the eye when he talked to her but it wasn't the lady from before. It was a new woman he never ever even seen before. Behind her were two men, one a man and one....... A monkey? James didn't want to say anything. Maybe it was a hair disorder. Who knew but James wans't in the mood to make one of his smart a** remarks. James raised an eyebrow as he signaled the bartender with his hand for four more mugs of beer. "Oh, It's not you. Well if you're wondering what just happened then sure, I can tell you Miss." James said with a friendly smile. " This stinky ugly whore asked me if I wanted to have a nice night with her but I told her nicely i didn't want to. I also gave her a compliment to let her off easily but she didn't stop. So I told her a truth like a real gentlemen. She was ugly, big Whoop. I'm pretty sure she heard worse from other men. So she told her boyfriend, which is funny since she going for me. Then the rest is history. I'm pretty sure you saw that little fight."

James finally got his drinks to arrive right next to him as he passed out each glass of beer to his new "friends". " Here. These drinks are on me. Also woman, don't think this is a drink so I can get in your pants. I don't want seem like that type of guy. I'm just a Captain looking for a new crew sadly." James locked eyes with the woman as he took a drink of his beer, taking a small sip out of the glass mug. He wondered why she wanted to talk to him. He just got in an average bar fight. Nothing was special about it. "Oh. I forgot to Introduce myself. I'm James Davison the Third but I'm known by other people as Captain Knuckles since I only use my fists in my fights and don't expect me to be nice all the time, like right now. I'm just not in the mood to be an a**. So what is your name Little Lady?" James asked, looking at the woman from head to toe. James would of said something about her appearance but he rather not have a red slap mark imprinted in his face, So he kept that thought to himself.