Sofie Argeneau
(?)Community Member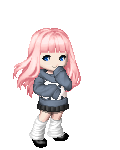 Posted: Tue, 25 Sep 2012 07:49:45 +0000
Oppression. It came on slow, unexpected, like the frog who finds itself in a pot of bowling water. By the time they realized what was happening, it was too late to jump free. Magic, a long fading source of power in the world, was being snuffed out entirely by those who felt technology was the future. Those who still followed the old ways were seen as uncivilized and border-line barbaric. The old gods were cast aside to make way for the new, one God who would bring everyone to salvation through faith. Those unwilling to turn away from their heathen ways and give up the practice of magic were hunted down by the Church and their fearsome Inquisitori who were equipped with the means and the will to erradicate the old ways.
The people of Ossero found themselves pitted against one another for fear of what the Crown would do, neighbor turning on neighbor, friend turning on friend, brother turning on brother, until no one was sure who could be trusted. So, no one was trusted. Whole towns were destroyed, villages razed to the ground and people of all creed, age and gender were lead like cattle to the slaughter, culled from society for the 'greater good'. Just when it seemed as though all was lost and magic would fade into infamy a battle cry rang out across the darkness. Not all in Ossero were willing to stand by while a mad man murdered their wives, their children, their families. They cried out for freedom, for retribution, for blood.
Knowing that separately they stood little chance against a colossal empire, they fled the cities under cover of darkness and gathered in the wilds of Ossero. They built homes, communities, schools for their children and hospitals for their wounded. Life became primative but they no longer feared their homes would be raided, that their loved ones would be dragged off into the night never to be seen or heard from again.
There were still some who were not simply content with this new way of life. They wanted to strike back at the empire, to see a mighty giant come crashing down beneath the hands of a few. They began to build an army, training men and women to fight for a brighter future. They gathered weapons and supplies, ships old and new, and began attacking imperial vessels with vigor -- merchant ships, transport ships, pleasure cruises, none were safe from rebel pillages. Though they did not kill their was a festering resentment towards those who lived under Imperialistic rule. They were seen as cowardly and in the eyes of some just as guilty as the emperor for the blood that was spilled.
They've become something of a nuasiance for the emperor who in essence gave them the name they now use with pride. They were causing a rift, he claimed, in the hearts of the Ossero people. They were dangerous, these rifters, and must be taken care of quickly and without hesitation. Rifters, he claimed, were nothing but a fly in the ointment. They would be hunted down and taken before the crown for judgment and execution.
Aradelia Desmarius, princess of Ossero has runaway from home with a very valuable piece of information. Her intent -- bring it to the leader of the Rifters and help bring an end to the killing. In an attempt to escape the pursuit of Imperial soldiers, Ara attempts to climb the wall of a very steep ravine. Just as it becomes certain she is going to fall prey to the height she is rescued by Zeia, a girl who joined the rebel cause under the guise of a boy named Zach. Zeia convinces Ara to return to the nearby rebel encampment with him and she does so reluctantly and without giving up her identity.
Early the next morning the Grand Inquisitor, who's been sent by the Emperor to regain both his wayward child and the things she has stolen, comes across the rebel camp and makes his presence known to both the rebels and Ara. Frighten, Ara attempts to flee only to have Imperials hot on her heels. A mysterious pilot named Noah pulls both Ara and Zeia from the fray. Noah, however, has ulterior motives that have yet to be revealed to our young heroes though one thing is for certain -- he knows Ara's real identity.
Meanwhile the Grand Inquisitor has taken the unsuspecting and unfortunate Alo and companion Rizahk captive for purposes of interrogation even though the small company of rebel soldiers had just returned to camp after a three day scouting of the surrounding area. They have no clue what is going on but are going to find out soon enough as James (the Grand Inquisitor) has every intention of dragging some sort of information out of them.
Upon their arrival in the capital city, Alo manages to escape confinement though Rizahk is not so fortunate. Alo finds a hiding place in the clock store of Vincent where he, Kiki and Gypsy were oohing and aahing over some new merchandise the young man had gotten in earlier that day. Tension is rising as two city guards, clearly on the hunt for Alo draw closer and closer to their little piece of the world.
On the other side of the capital the Aeolian has docked in dire need of supplies and a little extra cash in the form of passengers. With the captain off negotiating a transport deal, Zephyra and Corwyn are left to make sure the supplies are bought and delivered to the ship by sundown. In the midst of their shopping Zeph spies a rather nice set of pain brushes and after a little haggling (mostly some demanding on Corwyn's part) they managed to get their hands on the brushes for a mere seven coins. Coins they'd find right under there nose again a few moments later when the Infamous Dark Angel Captain Azenzixx presented them.