Captain Tobi Solace generated a random number between 1 and 10 ... 6!
Captain Tobi Solace
(?)Community Member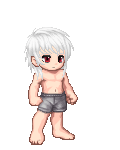 Posted: Sun, 17 Oct 2010 02:39:36 +0000

The ocean is vast and untamed in the year of 1699 AD (Fictional Timeline). Approximately 2 years have passed after the defeat of the Shinigami, Chaos, and a new era is beginning; The Pirate Era. Captain Tobi Solace has always dreamed of becoming a pirate known across the world. Today, his crew sets sail to the great seas of the world...

■Tobi - cat_mrgreen




■Rikine - redface




■Aaron - rolleyes




■Shikimaru - emotion_eyebrow




■Uzumaki - emotion_zzz




■Jacob - emotion_yatta




■Dess - emotion_awesome




■Jin - stressed




■Yukio - rofl




■Road - emotion_brofist




■Lucas: emotion_jawdrop




■Swan: stare




■Dylan: pirate




■Mar: emotion_dealwithit




■Kitty: cat_crying



A mysterious group of mercenaries who were hired by a higher power to eliminate anyone who is seen unfit to live in the "just" world. Ranked from first to tenth, strongest to weakest. They are also known as the strongest beings in the Human and Demon Realm.



∞Datenshi∞




♆Sky♆


Subordinate: Lily


♠Kiro Bartholomew♠


Subordinate: Atlas



Subordinate: Nick


۩Hachi۩

⚜Ada⚜

♐Matt♐

☣Dr. Wheatley☣


Subordinates: Zombie Army


♀Michiko Black♀


Subordinates: Black Knights of Gaudence


☾Corrupt☽


Subordinates: Shadow Warriors


☠Han☠


Some members corrupt, others different, they make up the Navy Forces in this world. Will you arrest pirates for the sake of good, or do you seek to gain wealth and power?

■General - General Vincent




Shiki Solace (Former)




General Atsuko




General Midas




■Fleet Admiral (元帥, Gensui?) -

■Admiral (大将, Taishō?) - Yosuke




■Vice Admiral (中将, Chūjō?) -

■Commodore (准将, Junshō?) -

■Captain (大佐, Taisa?) - Road Kizakame (Former)




Miranda (Former)




■Commander (中佐, Chūsa?) -

■Lieutenant Commander (少佐, Shōsa?) - Danzel




■Lieutenant (大尉, Taii?) -

■Ensign (少尉, Shōi?) - Rei Takeda (Former)




Czosek




■Warrant Officer (准尉, Jun'i?) -

■Chief Petty Officer (軍曹, Gunsō?) -

A secret organization of ninjas who, not only don't get along with the pirates, but don't care much for the Navy as well. A group of them were originally led by Chaos herself, but most have spread worldwide since those years ago, creating multiple groups. Same ranks as Solace Pirates.

■Captain - Shaoken Omikami




■First Mate - Kensai




■Second Mate - Rei Takeda




■Alchemist/Shipwright - Tenshi




■Navigator - Link




■Chef - Katherine




■Musician - Masako




■Sniper - Kensai

■Swordsman - Kim




■Martial Artist - Roxion




■Spy - Rei Takeda


Current Members:

Tobi
Rikine
Aaron
Shikimaru
Uzumaki
Dess
Jin
Yukio
Road
Mar
Default Stage Pirate Ship
Dragoon Stage
Xth Stage
Cabin Rooms
Main Deck
Paopu Trees
Swing Set
Cannons
Helm
Engines
Lawn
Garden
Interior - Left Side
Womens' Rooms
Bathroom/Jacuzzi
Training/Artillary Room
Interior - Right Side
Men's Rooms
Kitchen/Dining Room
Captain's Quarters
Lower Deck
Treasure Room
Storage Room
"'Tis not too late to seek a newer world.
Push off, and sitting well in order smite
The sounding furrows; for my purpose holds
To sail beyond the sunset, and the baths
Of all the western stars, until I die.
It may be that the gulfs will wash us down:
It may be we shall touch the Happy Isles,
And see the great Achilles, whom we knew.
Tho' much is taken, much abides; and tho'
We are not now that strength which in old days
Moved earth and heaven, that which we are, we are;
One equal temper of heroic hearts,
Made weak by time and fate, but strong in will
To strive, to seek, to find, and not to yield."
Part I
Bomb Island Arc [Complete]
After 2 years of training, our heroes meet once again to explore the untamed seas.
Boss: Fallen
Eclipse Island Arc [Complete] -
Page 79
Upon reaching a haunted house, our characters are locked in and must fight their way out to survive.
Boss: Shadow Sora
Forsaken Fortress Arc [Complete] -
Page 108
Forsaken Fortress: The ultimate prison, or so they say. Tobi's two brothers are trapped in the inescapable prison, and it's up to the Solace Pirates to break them out!
Boss: Warden/Thunder
Party Island Arc [Complete] -
Page 153
Taking a rest from the last battle, the Solace Pirates decide to stop at Party Island: The perfect getaway for parties. It's all fun and games until someone gets hurt.
Boss: "Heartless" Greg
Skyward Island Arc [Complete] -
175
Lured in by the rouge Captain Viento and his band, the Solace Pirates must fight an immortal being if they hope to survive. Do they even stand a chance?
Boss: Captain "Grandfather" Viento
Country of Fortuna Arc [Complete] -
Page 189
Travelling to the judicial country known for its great booze, the Solace Pirates decide to stop here before reaching the Grand Circle. However, a mysterious group of assassins close in on the Pirates. Who are these people, and why are they interested in the pirates?
Boss: Corrupt
Grand Circle Arc [Complete] -
Page 245
Finally reaching the Grand Line and the Grand Circle, the Solace Pirates are just one island away from stepping into the
New World
! But when a strange skeleton man begs for help, will the Solace Pirates rise against a new menace?
Boss: Xemnas
Dasterdly Fogs Mini Arc [Complete] -
Page 291
Traveling to Azure, our pirates find themselves stuck in a heavy fog, and are unable to make it through. They soon find themselves ambushed by ghosts, who have the ability to reenact the memories of the crew. Faced with their unspeakable pasts, what will become of the Solace Pirates, and can they survive this night in the heavy fog?
Boss: Garland
Azure Arc [Complete] -
Page 324
The Solace Pirates have finally made it into the
New World
, and start their new adventure in the ancient guarded country known as Azure, where dangerous chapters in history have been recorded. When Shikimaru is captured for his knowledge on a tablet's ancient language, it's up to his allies to save him! But will they succeed when they must face the full extent of the might of Class X?
Boss: Class X
Part II
Shark Turf Arc [Complete] -
Page 436
Regrouping after 4 months of training, the Solace Pirates return to their journey across the world! Stopping at Shark Turf, a peculiar island with never-ending rain and hostile fishmen, the Solace Pirates prepare to relax! That is, until a crewmate is severely poisoned by said fishmen! With new secrets revealed and a bigger danger to face, the Solace Pirates show off the fruits of their training!
Boss: Whiteshark Mafia
Blood Tournament [Completed] -
Page 462
'You are invited to a tournament. Your prize?
You live.
Welcome to the Blood Tournament.'
Once the Solace Pirates are invited to a deadly tournament by the deities of the Spirit World, they must fight for their freedom. Many upstarts of the three living realms get ready to rumble, and the rebirth of the dreaded Team Shinryu is revealed.
Boss: Team Shinryu
City of Gold [Completed] -
Page 589
With the sudden disappearance of Aaron, the crew sets off to search for their friend, leading them to an astonishing city; a city made of pure gold, yet filled with slavery and sin. With the city being strung along by a corrupt and powerful dictator, will our heroes be able to stand against him?
Boss: King Midas/Semaru
Belly of the Beast [Unfinished] -
Page 660
After having reunited with Shikimaru and Jin, who were presumed dead, the Solace Pirates prepare for the biggest battle of their lives: at the Navy's front doorstep! Will they be able to rescue their captured friends from the combined forces of the Navy and Class X? Will Tobi finally regain his memories of his past? Who will become the savior of humanity in this thrilling two-part conclusion?!
Boss: Navy/Class X