Zieg Wolfblade
(?)Community Member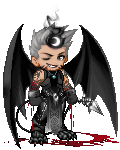 Posted: Sun, 06 May 2012 16:23:55 +0000
╔══╗
══
╔══╗
══
╔══╗
══
╔══╗
══
╔══╗
══
╔══╗
╔╝

══

╚══╝

══

╚══╝

══

╚══╝

══

╚══╝

══

╚══╝

══

╚╗
-----------------------------------
End to a harrowing endeavor.
-----------------------------------
══

╔══╗

══

╔══╗

══

╔══╗

══

╔══╗

══
══
╚══╝
══
╚══╝
══
╚══╝
══
╚══╝
══
Ever since his awareness had touched Anadorian energy he knew this place was chaotic and ever-changing. Great battles would always be waged on this planet's soil and blood would constantly be spilt for one reason or the other. But he truly had no idea just what exactly that feeling had really meant until he found himself at the last battle around the Mana Tree. The magnitude of energies all swirling around him in such a storm of conflict had reminded him quite clearly of the many struggles he had been a part of or watched since his birth. Now he found himself at the base of the mighty tree once more, a symbol of the planet's sheer power as well as a glorious testament to nature's wonders, surrounded by conflict once more. He had to appreciate the irony that his tow most memorable moments in this place were both in the presence of this goddess. That tree would make his patron very happy if he could see it. At that moment Zieg resolved to immediately share every minute detail of the memory of the great tree when he returned to his home and came back into Kogetsue's fold.

At the moment, however, there were more pressing matters to attend to as he pulled himself up from where he sat. The battle had finally reached its conclusion, the clamor of war dying down in the background. And soon enough the atmosphere of mourning set in around him as the remnants of the solar children and the human army began to collect the dead. He couldn't help but feel a swell of respect for these men and children as they showed the same respect and decency to both friends and enemies. All the bodies of the solar children, the Red City military, and the Lux Paladins were being brought together as they should be. Something else that confirmed and strengthened his belief in the notion that he needed to stay and help these people as much as possible.

He approached the two leaders, Taku and Johnathan, and made sure his hood was down so as not to be rude. He knew that neither of them would know him as he was still very much a stranger to Anadoria but showing one's face was common courtesy. And of course his eyes were no longer glowing, given that the residue energy of his true form had fully evaporated and left him himself once more. As he approached the air around him was cold, his body still absorbing ambient heat to help facilitate recovering the energy he had lost.

"Before I help with the dead I have a few questions to ask of you,"

he started in as he came to a halt roughly ten feet away from the two leaders of armies.

"Sorry. I don't know your name. But most of them are for you,"

he stated, nodding his head towards Taku.

His body was relaxed and he crossed his arms over his chest while putting his weight on one foot, his sword sheathed securely on his back. He made sure to adopt the non-threatening posture as he did not wish to pervay the notion that he meant harm to either of them.
The world shudders
as darkness closes in.
I stand in its path
to fight for those that can't.
But at the end of the day
I slip into the crowd
as just another passer by.
No one knows my name
No one will remember my face.
I will fade into history
and only be known as 'The Hero'.