merp merpins
(?)Community Member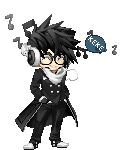 Posted: Mon, 17 Sep 2012 23:26:54 +0000
♦

▬▬▬

♣

▬▬▬

♥

▬▬▬

♠

▬▬▬

♦

▬▬▬

♣

▬▬▬

♥

▬▬▬

♠

▬▬▬

☪
Phantom ~ Freud LaBlanke
☪
▬▬▬
♠

▬▬▬

♥

▬▬▬

♣

▬▬▬

♦

▬▬▬

♠

▬▬▬

♥

▬▬▬

♣

▬▬▬

♦
xxxxxxxxxxxxxxxxxxxx
Set aside your parlor tricks,
The real treasure is safe...
In the hands of Phantom!

xxxxxxxxxxxxxxxxxxxx
xxxxxxx
xxxxxxx
Night. A time of quiet solitude and thought, darkness and the stars... At least that's how it use to be. In the city, the ringing of car horns and the shouts of people could be heard at all times. There was no more solitude, like there had been so long ago... People didn't go inside when the sun went down and the moon rose, now they would come out and make a scene. This was how it was now, in these days.... Making the jobs that much harder.
Phantom walked the rooftops of the city, jumping from building to building with ease. It was a much more dangerous task nowadays, Phantom surmised, since if he fell (or rather, someone in their organization with less experience fell), he would surely die upon impact of the ground. Fortunately Raven wouldn't allow Phantom do fall to his doom, and even if Raven wasn't around, Phantom still had his own magic that he had mastered through years and years of practice...
Phantom stopped in the middle of a particular building... The power was out in this place now for the next couple blocks... Phantom smiled, this meant he was both closer to his target and at home; in a shroud of darkness that nearly never engulfed this city. Phantom closed his eyes a moment to reminisce about the past...
~~~~~~~~~~~~~~~~~~~~~~~~~~~~~~~~~~~~~~~~~~~~~~~~~~~~~~~~~~~~~~~~~~~~~
... A dark figure sat on the shallow rooftops of the low, unlit city. No lights shone, only those of the stars... A single candle moved through the night, probably just a lonely innkeeper walking from the inn to the outhouse and back. Phantom was this man on the rooftop, looking out at the sea and all the massive wooden ships that strewn New York's fine bay. At this time Phantom had just been recruited into the Night Guard, and so his missions were lazy and easy, although his magic was strong. Phantom was immediately put into the hidden watchers as an assassin when he received his familiar known as crow.
Crow sat on Phantom's shoulder, looking out as well... Being an assassin meant that he would have less contracts to fill on a regular basis, so he was a mere watchman until unknown threats arrived in the night...
A man appeared behind phantom; an older Asian man with a long, white beard, no hair on his head and a large wooden cane. The man's eyes were squinted, and he approached Phantom close, looking out at the sea.



"I know you have only been in the Night Guard for two days, Mr. LaBlanke, and your duties aren't very heavy yet. But you must realize that one day, you will be of great importance to this organization. Do not disappoint us."



The man had a serious look upon his face. Phantom turned to face him, standing straight he smiled and nodded.



"I will do my best, Sir. Patriarch Ginre."



The older man nodded, before disappearing quickly. Phantom turned again, facing the sea, before disappearing, himself, into the night...
~~~~~~~~~~~~~~~~~~~~~~~~~~~~~~~~~~~~~~~~~~~~~~~~~~~~~~~~~~~~~~~~~~~~~
These thoughts only lasted an instant. This was nearly four hundred years ago... Back then Phantom was just an assassin, but look at him now... The Patriarch of the Night Guard. Phantom didn't have to take missions, as a matter of fact, all he had to do was give missions out to the heads of each station and inspect the new recruits for hidden power... But that was boring. Phantom missed the old days when he didn't have to think and give out orders... But he was best suited for the job now, after all.
Phantom jumped to the next roof top, towards the cause of the disturbance. A large beast stood on the rooftop, invisible to the eyes of normal people. It had a thin, pointed head with large red eyes, a thin long torso, large black claws on both its hands and feet, and it just stood there... Absorbing energy from a nearby generator... It hadn't gone for people as of yet thankfully... Phantom breathed a sigh of relief before raising a hand. He pulled a single card out of the air and tossed it at the beast. It approached slowly at first, but before it hit the monster, it changed into many chains that curled around it's bulky figure. The chains squeezed tight before letting out a burst of energy. The beast screeched before disintegrating into shards of light that floated towards the sky before disappearing completely. The chains disappeared soon after.
Phantom sighed... He thought the beast would have been more of a challenge... But oh well. What a waste. Raven floated above Phantom, just in view as she passed in front of the moon. Raven floated down, landing on Phantom's shoulder lightly, before cocking her head.
"Not much of a challenge I see, Phantom. I can sense your disappointment."
Phantom turned his head, clicking his cane on the rooftop gently.
"It happens. We haven't seen a major threat in almost fifty years, and that one was taken care of by our previous head of the Hidden Watchers and the head of the Peace Keepers, along with their men... It's only natural to feel a little disappointed."
Phantom gave a smile, and Raven nodded to him... Raven tucked her head under her wing and allowed Phantom to carry her on his shoulder. Phantom smiled, before heading back in the direction of the Night Guard's hideaway....
xxxxxxxxxx
xxxxxxxxxx
xxxxxxxxxx
xxxxxxxxxx
xxxxxxxxxxxxxxxxxxxx
I suppose they'll all be
expecting a hero... I'd better
give them what they want.
xxxxxxxxxxxxxxxxxxxx